Minters aspires to be 'one-stop shop' for clients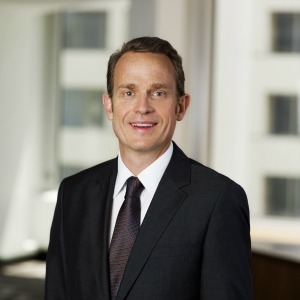 Under its innovation strategy, Minter Ellison will explore offering non-legal services to clients as part of an "end-to-end solution".
The firm's innovations and networks leader, Andrew Cunningham, told Lawyers Weekly the firm was looking to revolutionise its service offering, delivery methods and pricing models.
As part of service innovation, he identified the potential for Minter Ellison to break into non-legal sectors and expand its advice offerings.
"We will inevitably have as part of our overall client offering non-legal services that fit naturally together with our legal services so that clients have a simpler, seamless, one-stop shop for things," he said.
"We're looking at expanding the services we offer beyond traditional legal services so we can offer clients a high-quality, efficient end-to-end solution."
One step towards this more holistic approach is the launch of Minter Ellison Flex, a flexible pool of lawyers available for in-house contracting.
Mr Cunningham suggested Flex catered to clients who were willing to embrace innovative models but were also "looking for the confidence and comfort" of using a top-tier firm.
"From a client's perspective, they know they're going to get top-tier quality lawyers and those lawyers are going to get access to the know-how and the skills of the other lawyers that are part of our firm."
However, he suggested that Flex was still a fairly traditional approach compared to other planned service offerings from the firm, which will stray outside of legal advice altogether.
Delivery innovation is another priority for Mr Cunningham, with Minters looking to digital solutions – including artificial intelligence – to change how clients receive advice.
In addition, the firm plans to introduce new ways to price services, he suggested.
"Effectively, the question we need to ask ourselves each time is what pricing model will represent value in the eyes of the client for different service offerings."
In Mr Cunningham's view, innovation is critical for the firm to "survive and grow".
"On the survive side, we acknowledge that the legal industry is being disrupted on all sides, like every industry – we're no different," he said.
"We're also a firm that's committed to growing over the next few years – we're not a firm that's resigned to shrinking to greatness."
He emphasised Minter Ellison's commitment to innovation, pointing to his own appointment as head of innovation 18 months ago.
"There are only three partner leadership roles that are full-time leadership roles – one is the chief executive, one is the partner lead for clients and one is me," he said.
"That gives you an indication of how significant the firm sees innovation for our success over the next few years."