Royal Commission's quarter century of failed redress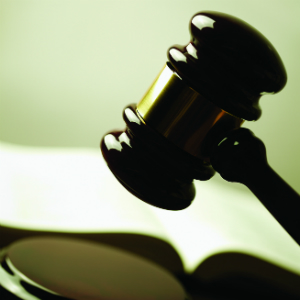 Marking 25 years since the final report of the Royal Commission into Aboriginal Deaths in Custody, legal voices speak on the harsh reality of Aboriginal prisoners in 2016.
The Law Society of Australia (LCA), Law Society of NSW and Aboriginal Legal Service have used the 25-year milestone as an opportunity to highlight issues that remain and ways that the law can show a way forward.
Respectively, they have called for legislative change on mandatory sentencing, as well as evidence-based short- and long-term measures.
"It is 25 years to the day since the Royal Commission into Aboriginal Deaths in Custody shocked the nation with its findings and things are now much, much worse," said LCA President Stuart Clark AM.
"Whereas Indigenous Australians were seven times more likely to find themselves behind bars than their fellow citizens in 1991, today they are 14 times more likely. We have to open our eyes to the effect mandatory sentencing is having on this shameful national crisis."
The LCA told a Senate inquiry last week that mandatory minimum penalties for alcohol-fuelled violence offences should be repealed.
The Law Society of NSW also noted its concern that rates of incarceration of Aboriginal people have worsened since the report.
NSW has the highest number of Indigenous prisoners of any State or Territory, said NSW Law Society president Gary Ulman. This number sits in the context of a state-wide prison population that has grown by 14 per cent since last year.
Mr Ulman said the Law Society was a strong supporter of Aboriginal Legal Services NSW/ACT custody notification service, which he underscored as one good outcome that flowed from the Royal Commission's recommendations.
Aboriginal Legal Service NSW/ACT (ALS) CEO Gary Oliver pointed to data showing that Aboriginal people are more likely to be stopped, arrested, charged and jailed, a phenomenon he describes as "hyper-incarceration".
"In NSW detention centres, over half the kids are Aboriginal. The hyper-incarceration of black people not only in NSW but across the country suggests the lessons from the Royal Commission have not been learnt," Mr Oliver said.
"Aboriginal people make up a very small percentage of Australia's total population. [And yet, they] make up some 30 per cent of people in NSW prisons and juvenile detention centres, and nearly 20 per cent in prisons and detention centres in the ACT.
"These statistics are concerning given the steady decrease in crime rates over the last 20 years. Even more concerning, considering the statistics are at odds with one of the key recommendations of the Royal Commission that imprisonment be a last resort," he added.
Mr Oliver has also raised alarm over the Federal decision to slash funding for ALS by more than $1 million next year.
"That's a loss of key staff from the frontline and we estimate some 4,800 Aboriginal men, women and children will miss out on legal assistance," Mr Oliver said.
"If funding is withdrawn, the potential loss of frontline positions may exacerbate the already grave problem of Aboriginal over-representation in custody," he said.