New international labour treaty on the cards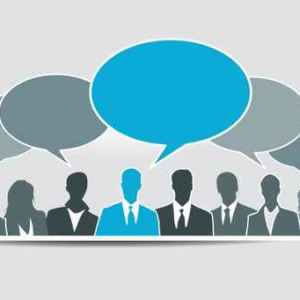 Lawyers need to be informed about a potential new internationally binding treaty on gender-based violence at work in order to best service their clients, according to an international human rights consultant.
Speaking at the K&L Gates Domestic Violence in the Workplace event last week, international human rights consultant Jane Aeberhard-Hodges said the International Labour Organisation (ILO) is considering new international labour laws.
"The idea of having an internationally binding treaty aimed at preventing gender-based violence at work is brand new," Ms Aeberhard-Hodges said.
"The decision was taken at the level of the International Labour Organisation just last November to prepare for a binding treaty on this subject."
The subject will be discussed in June 2018, which, while it may seem like a long time away, Ms Aeberhard-Hodges said it is actually a shorter timeframe than usual in the UN system of treaty making.
Speaking to the lawyers in the room, Ms Aeberhard-Hodges said: "You need to know that this is coming up because you need to be in a position to advise your clients and your colleagues if you want to be at the cutting edge when this happens."
Once a debate starts in 2018 and an outcome decided upon, it will then be open to ratification for each member state as a sovereign act, Ms Aeberhard-Hodges said.
"No one's forcing governments to sign, it's a policy decision that has to be taken at the domestic level."
However, Ms Aeberhard-Hodges suggested that once one government has signed, international enforcement and follow-up will come into play.
"This is not going to go away, it's going to become part of an international debate and those of you who have clients who want to get the best advice from you, you need to be able tell them about this."
Why now?
Ms Aeberhard-Hodges said there are several reasons that gender-based violence at work has become an international topic of interest now.
She added that while there are multiple different conventions and texts covering workplace harassment, an over-arching policy is needed.
"This patchwork exists but there's a feeling internationally that it needs to be bought together into a new instrument," she said.
"Another reason why now is the moment for a binding treaty is the large number of national developments, particularly over 70 countries, introducing gender-based violence elimination laws."
This includes new legislation specifically about workplace violence, new provisions in labour codes of employment acts, new criminal codes and new occupational safety and health clauses, according to Ms Aeberhard-Hodges.
"In parallel with the legislation burgeoning, the UN themselves are encouraging criminalisation of gender-based violence at work."
Ms Aeberhard-Hodges asked the audience to reflect on what that might mean for their corporate clients.
"Paying big fines is one thing, but if they are risking going to jail because they do not provide healthy and safe environments, or they allow sexual harassment to continue and simply try to transfer the harasser to some outlying office, they could end up in jail," she said.
"That's something you need to know."