Confidence strong in M&A and outbound activity for Australasia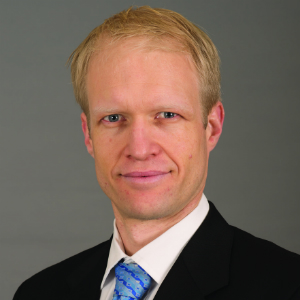 Global dealmakers have predicted continued M&A growth and outbound activity in Australasia, according to a Herbert Smith Freehills report.
More than 700 executives of companies with annual revenues of at least US$1 billion were surveyed as part of the Beyond Borders: The Future of Dealmaking report published by Herbert Smith Freehills.
Despite a slow first quarter, the respondents believe the next three years will see M&A growth in Australasia.
'Strong M&A growth' was predicted by 28 per cent of those surveyed, with 43 per cent indicating that they expected a 'moderate increase'.
According to HSF M&A partner Andrew Rich (pictured), M&A records tumbled as boards across Australia pursued target companies in a bid to achieve ambitious growth.
"That bullish confidence was tested early this year when global stock markets faltered and key economies softened, particularly in Asia," Mr Rich said.
"What we're seeing though is that Australian businesses are undeterred and have retained their appetite for dealmaking, with some even seizing the opportunity to acquire cheaper assets and get a competitive advantage over their more cautious competitors."
Mr Rich said savvy dealmakers knew that fundamentals such as high availability of debt and equitable capital remain in place.
"The lower Australian dollar, low commodity prices and distressed assets in energy and mining will drive M&A volumes, particularly inbound volumes. The various free trades agreements inked last year should also help to drive activity." 
He added: "This is not surprising considering that 26 per cent of Australian respondents cited geographic diversity as the main driver behind their M&A strategies, followed by increased market share [22 per cent]."
Overall global trends show that dealmarkers are turning to neighbouring countries for acquisitive opportunity. Australian businesses are taking a similar approach, with half of domestic respondents indicating that they were looking for cross-border deals in Australasia or South East Asia.
Businesses in the Americas have embraced a more global approach, with 28 per cent of respondents focused on Western Europe and 23 per cent prioritising Latin America.
Despite the healthy outlook for Australian M&A, the report highlights key challenges. More than 70 per cent of respondents believed that the risk of litigation in M&A would increase over the next few years.
Globally, respondents listed anti-trust regulation, followed by labour and employment regulations and environmental regulations as 'challenges'. Rising global concern about data security and protection saw 10 per cent of respondents cite highlight this issue as a challenge during the dealmaking process.
Following market volatility from the start of 2016, a further survey of 100 of the original respondents was conducted in February. The constituents of this survey reflected the geographic and industry composition of the full report exactly.