Legal support service provider divests assets for takeover bid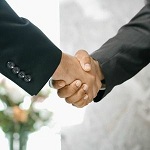 Information management company Iron Mountain is selling its Australian assets after the Australian Competition & Consumer Commission (ACCC) deemed its acquisition of Recall was anti-competitive.
The ACCC recently approved Iron Mountain's acquisition of Recall, provided Iron Mountain divested a majority of its Australian assets.
The ACCC noted that the $2.6 billion takeover would see Australia's two largest providers of physical document management services merge, creating one entity with a market share of between 59 per cent and 71 per cent.
Iron Mountain issued a court enforceable undertaking to divest its entire Australian business, according to The Australian.
However, it excluded its local records management customers in the Northern Territory and its data protection business from the plan.
The deal will go ahead if given court approval at a hearing scheduled for today.