LIV welcomes funding for asylum seeker legal services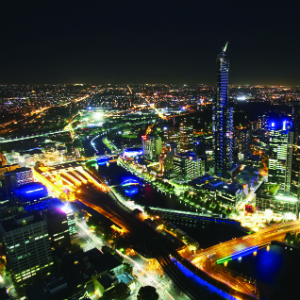 The Law Institute of Victoria (LIV) welcomed state government funding, which it said will partially address cuts to a national scheme intended to improve access to justice for asylum seekers.
Over the past two years large cuts to a national program, the Immigration Advice and Application Assistance Scheme (IAAAS), has seen federal funding drop by more than 80 per cent.
"The [state] funding only partly helps to fill the void caused by the federal government's decision to defund the IAAAS," LIV president Steven Sapountsis said.
"Asylum seekers are among the most disadvantaged and vulnerable members of our community. Providing them with legal assistance is a fundamental issue of access to justice."
According to the LIV, Victoria's "legacy case load" – those Asylum seekers who are living in the community while they wait for their claims to be processed – will benefit from the injection of funds for legal assistance services.
Approximately 11,000 asylum seekers make up the legacy case load in Victoria.
In response to ongoing withdrawal of federal funds, a Legacy Caseload Working Group was established by the Victorian Law Institute's Refugee Law Reform Committee in 2014. The group brings together service providers and lawyers to help coordinate pro bono assistance for the legacy case load, to take some of the pressure off the specialist CLCs.
"While pro bono work is valuable, there is still a need for the federal government to provide adequate funding for accessible legal services for this vulnerable cohort," Mr Sapountsis said.
Legacy case load clients are required to make their claims for temporary protection visas through a new, complex "fast-track" system. The process requires a 64-page application form and answering 180 questions to claim 'fear of serious harm'.
It is the LIV's view that the IAAAS program recognised asylum seekers were "highly vulnerable", had "limited English" and were "unable to navigate the complex legal process of a protection visa application without legal assistance".  
The funding announced by Victorian Attorney-General Martin Pakula will fund two specialist immigration lawyers, a coordinator to finalise pro bono or low-cost legal assistance and three Refugee Legal lawyers. Services will be jointly provided by Refugee Legal, Victoria Legal Aid and Justice Connect.
Days after the announcement of improved legal support services for asylum seekers was made, a Papua New Guinean court handed down a conviction in the murder of asylum seeker Reza Barati on Manus Island.
Two men have been found guilty over the death of the Iranian national during a riot in Australia's offshore detention centre in 2014.
The National Court of Papua New Guinea sentenced Joshua Kaluvia and Louie Efi to 10 years' imprisonment.