Lander & Rogers doubles down on Australian identity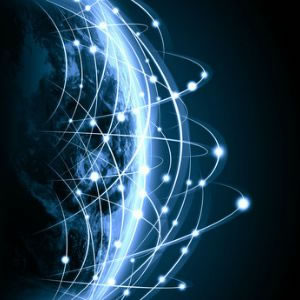 Despite pursuing an international client strategy, Lander & Rogers has affirmed it has no intentions of expanding its footprint beyond Australian borders.
Three years ago, Lander & Rogers joined international network TerraLex as its only Australian representative.
As a non-exclusive network, member firms are encouraged to collaborate and refer work to one another but are not obliged to do so.
Derek Humphery-Smith, Lander & Rogers' head of international practice, said the firm had received great benefit from its TerraLex membership, painting it as a key part of the firm's "international strategy".
"We wanted access to market leading firms across the world, and particularly in the US," he said.
"The fact that we were appointed as the exclusive Australian member meant that we quickly realised there was the opportunity – if we collaborated well and showed what we can do – to be a major beneficiary of in-bound referrals, particularly in the M&A space, general corporate and litigation."
Outside of the network, he said the firm had spent "a good 25 years building relationships with firms around the world".
However, Mr Humphery-Smith ruled out Lander & Rogers pursuing a merger to make its brand global.
"We've never merged with anyone, either domestically or internationally," he said.
"And I can't see that changing any time in the future. We really do value our independence."
Similarly, he said the firm had no intentions of opening an overseas office, especially given its close ties with TerraLex members and other referral partners.
"We don't want to have offices in other jurisdictions because we think that sends a mixed message to the firms that participate in those jurisdictions," he said.
"Suddenly, you're competing in those markets."
Another drawback of a global footprint, Mr Humphery-Smith argued, was being compelled to refer work to intra-firm offices, even in jurisdictions where the firm may have just a handful of partners.
He highlighted the firm's Australian identity as its major selling point, saying its catchcry was being "the independent Australian firm of choice".
"We consider ourselves very good at doing Australian law and just Australian law," he said.
"We have always held the view that being Australian and being independent is incredibly important and we've vigorously defended that."
Under its international strategy, Lander & Rogers aims to provide clients with a global service via carefully vetted referral partners, rather than working in those markets directly.
"We've focused our energy on some key markets globally," he said. "Apart from what we do in the TerraLex network, we focus heavily on London, Hong Kong, Tokyo, Singapore, and Kuala Lumpur."
The TerraLex network has opened up a broader referral market, Mr Humphery-Smith suggested, particularly in the US where every state has a TerraLex representative.
"It gives us local expertise and depth, which is important to us," he said. "For us, it's the fact that we can access a firm that is inherently strong in that particular market."
The network has also opened new avenues for deeper collaboration between firms, an initiative Mr Humphery-Smith – who is also a TerraLex board member – is particularly passionate about.
"Collaboration is often talked about as an art but we think there's a bit more science to it," he said.
"We've been talking a lot about the science of collaboration, and we've been talking to the Asia-Pacific TerraLex firms about collaborating in a more sophisticated way."