Firms setting diversity bar too low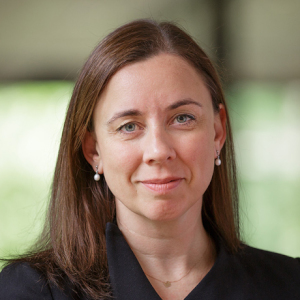 While it should be celebrated that most firms are finally tackling the issue of gender diversity, the focus needs to go beyond getting women into partnership, one managing partner has said.
Speaking with Lawyers Weekly, Maddocks' managing partner Michelle Dixon (pictured) said that while diversity is something that's on almost every firm's agenda, some are doing better than others.
"I think a lot of firms have, on the topic of gender diversity, set the bar too low," Ms Dixon said.
Rather than focus on getting women into partnership, Ms Dixon said firms should look to get women into the senior leadership positions.
"If that's your focus, then that will help get rid of any structural impediments to women coming through and rising up into partnership," she said.
"So I think the bar needs to be set a bit higher because it's really important that we have women's voices in the really important discussions and the strategy discussions that take place in law firms."
Ms Dixon said that the firms that are doing particularly well are the firms where it's being led from the top.
"Where the CEO and board are not just vocal but are actually driving whatever the change needs to be, as opposed to leaving it to an HR team. It's different when it's driven by the leadership in an organisation."
At Maddocks, half of the board are women and 32 per cent of the overall partnership are women.
However, in the youngest half of the partnership, which are the partners who fall in the 35-45 year age bracket, women make up 52 per cent, signalling a generational shift. 
"When you look at the stats of the make-up of our youngest half of the partnership, it better reflects what we've seen in terms of women coming through law school and the ratio of male to female graduates that we've been taking."
Meanwhile, 100 per cent of Maddocks' non-lawyer directors are women, while 100 per cent of its practice group heads are men.
"Neither of those groups have the diversity that I would like to see in them," Ms Dixon admitted.
"The fact that there are more male practice group heads probably reflects the fact that we have [more] senior men in the partnership than we have senior women, which is something that we're working to change with our next generation, and I think it is changing."
Ms Dixon noted that diversity spans beyond gender and that having diversity in all its forms is also particularly important.
"Gender equality has been one that's obvious to tackle because it's very visible in the legal profession, but it's not about numbers," she said.
"It's not a numbers game, it's about creating a culture where diversity in all of its forms is the norm and my view is you get better business outcomes by driving that culture."