Domestic violence endemic in National Legal Aid family law matters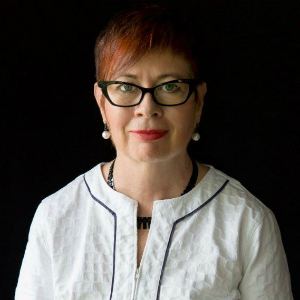 National Legal Aid has called for an urgent boost in funding, pointing to worrying data from a national audit of its family law matters, with statistics revealing that domestic violence is a factor in 79 per cent of its cases.
The group flagged the "widespread incidence of domestic violence" evident in its 2014-15 client case load following the release of a COAG Advisory Panel report this month. The report made 28 recommendations highlighting the need for greater integration, collaboration and information sharing to support domestic violence victims.
National Legal Aid Chair Suzan Cox QC (pictured) called for more government support and echoed the conclusion made by the Advisory Panel on Reducing Violence against Women and their Children that there was an urgent need for extra legal assistance to support domestic violence victims embroiled in family law cases.
"Legal aid commissions have assisted domestic violence victims for decades," Ms Cox said.
"We have the systems and skills in place and could do more for victims – but only if funding increases in line with the recommendations of the Productivity Commission and the COAG Advisory Panel."
Last year, the federal government committed a total of $15 million over three years to address the need for legal assistance to victims of domestic violence. That funding forms part of the Commonwealth Women's Safety Package, which was announced in September 2015.
According to Ms Cox, the funding is welcome but falls far short of the urgent $120 million cash injection for legal assistance recommended the Productivity Commission.
"The [Productivity] Commission also recommends states and territories boost their funding by a total of $80 million per year," Ms Cox said.
"Legal Aid is ideally placed to provide such integrated support for women and children through their journey from intervention orders, family courts and child protection matters.
"The future is bleak for many low-income families if we ignore these domestic violence figures and the recommendations of the Productivity Commission," she said.
In Tasmania, 72 per cent of legal aid family law cases involve incidents of domestic violence – the lowest among all the states and territories. The Northern Territory fares the worst with an overwhelming 88 per cent of legal aid matters in the family law division marked by domestic violence.
"The data shows that underfunded legal aid commissions are confronting high numbers of disintegrating low-income families who are wrestling with complex legal disputes over the care of their children," Ms Cox said.
"In more than three quarters of those cases, domestic violence is a factor."