'Beefed-up' laws must follow new commissioner role, lawyer says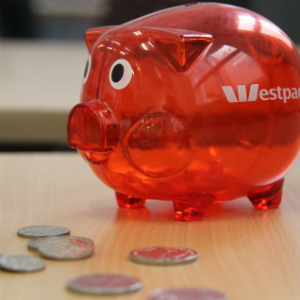 Sydney lawyer Stewart Levitt has warned that Australian laws must change along with the appointment of the new special prosecutor to deal with bank crimes and misconduct.
Following news of Treasurer Scott Morrison's plans to appoint an ASIC commissioner to the new role, Mr Levitt has highlighted the need for legislative reform.
He warns that the role of a special prosecutor will be undermined unless laws are strengthened and definitions clarified.  
"It is essential that the special prosecutor acts independently and autonomously, and further that the law is beefed up so that there is a clear legislative definition of 'bank crimes' and 'bank misconduct'," Mr Levitt said.
"From December 2007 to September 2013, the Rudd/Gillard Labor governments presided over the unrelenting scourge of bank customers and the plunder of their assets, unprotected by ASIC or government action. There was no meaningful legislative change in six years," he said.
Mr Levitt has further questioned whether the government's "complicity, or at best, complacency, during the banks' three-and-a-half-year 'reign of terror' from 2009-2012", would be considered by a royal commission proposed by Federal Labor.
Citing a number of matters he has been involved with over the years, Mr Levitt makes the case that it is ASIC's primary interest for proceedings to close down, with settlements reached and "borrowers receiving consultation money but not full compensation". He uses class action proceedings brought against CBA, Macquarie Bank and the Bank of Queensland as examples.
"Our consumer laws are weak and the prospects for positive outcomes for borrowers in court reflect that. Our insolvency laws were conceived to protect secured creditors, first and foremost, leaving unsecured creditors and borrowers out in the cold," he said.
"We need real reform, principally strong consumer protection laws for bank customers."
Mr Levitt has been pushing for the introduction of a role dedicated to prosecuting bank crimes and misconduct for several years.
In 2013, he made a submission to an inquiry into ASIC performance before the Senate Standing Committee on Economics that any negotiation on charges or prosecutorial duties should be left to a separate division of the Office of the Commonwealth Director of Public Prosecutions (OCDPP).
The recommendation stressed that once a matter had been properly investigated and referred by ASIC, a corporate and banking division of the ODPP should be given sole responsibility to pursue criminal activity.
"ASIC should have no right to engage in plea bargaining at any level," the submission read.
The impact of legislating extra powers to ASIC "will not do the trick without better and tougher laws" it is obliged to enforce, Mr Levitt said. He has also called for a federal government taskforce to enact legislation that addresses failings in bank performance.