Sydney's construction boom boosts in-house demand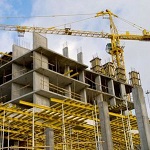 The demand for in-house lawyers is rising as a range of companies require more help to remain compliant during Sydney's construction boom, according to a general counsel.
Speaking with Lawyers Weekly ahead of the College of Law's Specialist Legal Conference, Paul Watkins, Australia general counsel of Stewart Title Limited, said that  in-house lawyers are in demand thanks to Sydney's construction boom.
"Certainly a lot of the bigger companies have always had their in-house lawyers but they may need more for internal corporate compliance purposes," Mr Watkins said.
"We're certainly seeing a lot of demand for compliance lawyers, which I think is an indication of the reasonably highly regulated nature of Australian business compared to other countries.
"We are pretty well regulated so that requires a compliance function to make sure the companies complying with all of its statutory obligations."
Mr Watkins said that with the high level of transactions going ahead, many in-house functions are seeking assistance from private practice lawyers also.
"External lawyers are being used for particular types of transaction advice, while the in-house lawyers focus more on keeping the company compliant with its own corporate governance rules and whatever legislation regulates it," he said.
"So it's good for both private practice lawyers and in-house lawyers because the bigger the company gets and the more business it's getting, the more emphasis is placed on corporate governance."
Mr Watkins said another area that is seeing greater demand is conveyancing, as off-the-plan apartment sales begin to go ahead upon completion of construction.
"With off-the-plans, at the time clients enter into a contract, [they] are just literally buying a plan that's on paper," he said.
"That creates its own market for construction lawyers because once they're built that's what will trigger the actual conveyancing transaction where title is transferred.
"So for private practice construction lawyers and lawyers who practice in in-house for construction companies, certainly it's boom time for them because there's more work going on and time pressures are more acute in terms of making sure the thing gets financed and built on time."