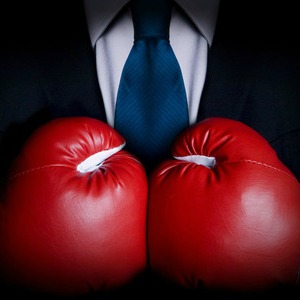 Soft economic conditions on the west coast have set off a flurry of disputes activity – and this is only the start, according to a team from Clyde & Co.
Partner Jenny Thornton, from the firm's Perth office, suggested the practice is being kept "very, very busy" by a growing appetite for litigation among local businesses.
"The downturn in the resources and the tailing off of the offshore projects has meant a focus on disputes arising in those areas," she said.
While smaller contractors are often reluctant to litigate for fear of alienating business partners, many of the larger contractors are becoming more gung-ho about disputes, Ms Thornton suggested.
"A lot of the head contractors or principals are being a lot more aggressive about banking or security bonds, and also about pursuing their contractors and their engineers, usually towards the end of the project," she said.
"The work is 90 per cent done; now [the head contractors] go back and look at what [the engineers] did and how they did it, whether they were negligent, whether there was any delay."
In many cases, she explained, projects which were rushed through to completion when resources prices were high are now being scrutinised closely for potential issues, leading to "very contentious disputes".
Senior associate Tim Searle, also from Clyde & Co's Perth practice, suggested many of the claims revolve around contract stipulations rather than defects or damage to projects.
"We're not talking about cases where a structure has fallen down," he said.
Part of this increased appetite for disputes is due to companies looking to minimise costs, either by securing an insurance payout, avoiding final payments or recouping expenses, Mr Searle and Ms Thornton said.
Another factor could be the number of foreign companies scaling down or shuttering their Perth operations as conditions fail to improve, Ms Thornton suggested.
"In the last ten years, a lot of foreign companies have come in on both levels – principals and contractors," she said.
"Some of them are now pulling out, so the question of the ongoing relationship is not as strong of an influencer on how they handle the dispute."
This exodus has also created difficulties for lawyers managing disputes, both those defending and those prosecuting.
"The people who were running those projects have gone. They're now employed by someone else or are overseas working on other projects," Ms Thornton said.
"It's difficult to run matters because the people who know the documents, or know where they're stored, are now gone."
In Mr Searle's view, Clyde & Co's Perth practice has been fortunate to "grow up" through these conditions, having only entered the Perth market three years ago.
In that time, the firm's litigation disputes practice in Perth has grown from two lawyers to nearly 30.
Both Ms Thornton and Mr Searle believe the resources market is likely to remain precarious in the medium term, meaning the the number of disputes in the Perth market will continue to grow.
"I tend to think we're still very much on an upswing [in the number of disputes]," Mr Searle said.
"I think we'll see an upswing in insolvencies – we've already seen that to an extent, but it's not as much as I would have expected six to nine months ago. I suspect the economy has a bit further to go down and the disputes cycle has a bit further to go up."
As more businesses start to go into insolvency, Ms Thornton pointed to the likelihood of an increase in claims against professional advisers, including lawyers, accountants and financial planners.
Other matters likely to see higher activity in the near future include insurance claims, shareholder class actions, and fidelity claims against former employees, she said.