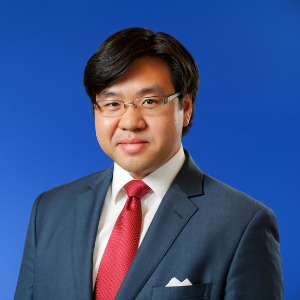 Young lawyers from Asian backgrounds can be stereotyped as technicians, not leaders, and therefore overlooked for promotion, the Racial Discrimination Commissioner has warned.
Speaking at a panel convened by the Asian Australian Lawyers Association, Racial Discrimination Commissioner Tim Soutphommasane (pictured) said cultural ideas around leadership may work against minority lawyers, particularly those with Asian heritage.
Asking the audience to picture a leader, he suggested common attributes are likely to be confidence, assertiveness and a willingness to be put oneself forward.
By contrast, he suggested people of Asian background are often stereotyped as "being duty-bound, unwilling to challenge authority, and deferential to hierarchy".
"There are cultural issues that emerge which are to do with the assumptions and stereotypes that we have about leadership and what leadership looks and sounds like – I think that's what is at play [at law firms]," he said.
As lawyers progress through the ranks at firms, decision makers place ever more weight on subjective criteria, allowing bias to creep in, he suggested.
"That's perhaps why you don't see a problem [with Asian diversity] at the entry-level or lower rungs of a profession like the law," he said.
"But as you go up the ladder in an organisation, the decisions that are made become increasingly subjective. Things like 'fit' will emerge as a criterion. There may be talk about 'this person is clearly talented, but we're not sure they're the right fit for us'."
Recent statistics from the AALA show that 3.1 per cent of law firm partners have Asian backgrounds, compared to 9.6 per cent of the Australian population.
Asian-heritage lawyers are particularly vulnerable to being unfairly characterised as legal experts who lack leadership skills, Dr Soutphommasane warned.
"There can be an assumption that certain people make for good technicians, are great for grunt work and won't complain – but if you want to go chasing clients, close a deal, or make an argument, they're not so good," he said.
"We need to ensure that assumptions are not made here and that people are not judged by how they look," he said.
Other speakers on the panel, which was hosted by Clayton Utz, included Sam Mostyn, the deputy chair of the Diversity Council Australia's board of directors, Justice Jagot of the Federal Court of Australia and Tony McAvoy SC.
Justice Jagot suggested "the first step" in creating opportunity for Asian-heritage lawyers was to encourage discussion of the issue.
"In one sense, if you're not under a particular ceiling, you may not realise it exists – and even if you are under a ceiling, you still may not know it exists," she said.
Mr McAvoy SC, who is the first Indigenous barrister to be made silk, spoke movingly of his personal experiences of racism in the legal profession.
"Everybody's journey is different. For me, coming to terms with both the soft and the hard forms of racism was a journey I had to take," he said.
"Once you've come to terms with it, you are set free – and there's not much anyone can do to diminish you then […] As long as you allow other people to control your journey by their biases and prejudices, then you're going to find it much more difficult than it needs to be."
Opening the panel discussion, Clayton Utz chief executive partner Rob Cutler urged the legal sector to act as a role model for society more broadly.
"We do hold a privileged position in society and I think we can all lead as best we can around issues of diversity and inclusion, particularly around Asian diversity and inclusion in this Asian century," he said.