Duty of good faith proposed for leases act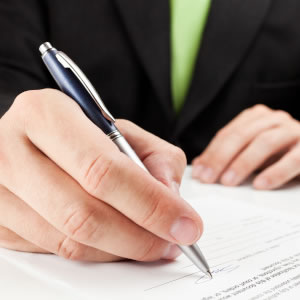 Proposed amendments to the Retail Leases Act 1994 (NSW), which would imply a duty of good faith, will mean lawyers must ensure their clients are acting fairly.
Ahead of the College of Law's Specialist Legal Conference, Anthony Herro, principal solicitor at Herro Solicitors, spoke about the proposed amendments to the Retail Leases Act.
"One of those proposed amendments is that there be a duty of good faith incorporated in to every retail lease, unless the parties agree to exclude it," Mr Herro said.
He said these proposed amendments have come about following several cases where a general duty has been implied that landlords and tenants must uphold the fidelity of the bargain.
"It's sort of beyond what is black letter law necessarily and it's important that practitioners are aware that just because the contract doesn't specifically say something, doesn't mean that the courts won't imply a duty," he said.
"But if the amendment gets passed, the Retail Leases Act will actually dictate that there is a duty so it will mean that lawyers will have to say to their clients 'you have got to act fairly, you have got to act in good faith'."
According to Mr Herro, firms that act for large landlords are not fans of the proposed amendments because they know that they're often not acting in good faith.
"The truth is in these type of commercial transactions, often one party is much more sophisticated, has much more financial resources, and that's usually, say, the shopping centre landlord," he said.
"They could be dealing with a mum-and-dad business as the tenant, and there's a huge difference in bargaining positions, in knowledge, in understanding, and it does happen that the little guy does get taken advantage of."