Law 'dragging behind' employment trends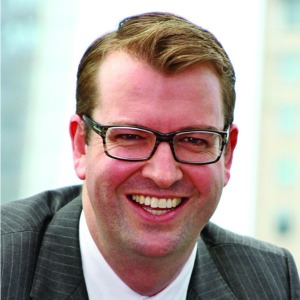 With the number of flexible workers, freelancers and contractors rising in Australia, the need for a new market regulator is clear, according to industry figures.
Speaking with Lawyers Weekly Lander & Rogers partner Aaron Goonrey (pictured) said the way people in Australia work is changing.
"These new industries are arising like Uber, Airtasker and Airbnb, but the law is dragging behind these innovations," Mr Goonrey said.
"People are contracting their labour as and when they chose to do it and there is no market regulator for this because they are essentially sole traders."
Mr Goonrey said the law is going to have to react to these changes.
"The law is not proactive, it tends to react to those things and the current industrial relations system isn't geared towards these new economies," he said.
"That's where the involvement of lawyers will continue to be; in working out if we need a regulator and if there is a regulator introduced then we'll have to advise upon that."
Alice DeBoos, practice area leader of K&L Gates global labour, employment and workplace safety practice, told Lawyers Weekly that challenges are arising for employment lawyers.
"In terms of the work that employment lawyers do, what we're already finding is that we need to be a bit more innovative in terms of the advice that we're giving to provide our clients," Ms DeBoos said.
"We need to advise about the right way to engage these types of workers that's legally compliant but also meets the future needs of their business."
Ms DeBoos added that the protection of intellectual property and confidential information also becomes more difficult when companies engage with new innovative employment models.
"There are real challenges in enforcement in those areas and protecting company's data and capital at the same time as having a more fluid and flexible workforce."