New reference for pro bono best practice launched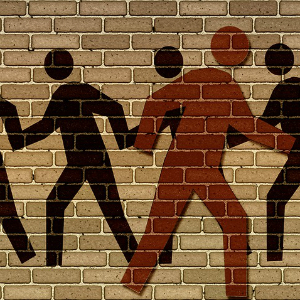 Firms have a new reference for best practice in pro bono legal services that draws on the experience of Australian practitioners in large and mid-size firms.
The delivery of critical pro bono services provided by Australian lawyers is the focus of a new guide that was published by the Australian Pro Bono Centre this month.
"The Best Practice Guide draws on the experience of leading Australian practitioners and will be a useful tool for law firms to help them develop, and better manage, their pro bono programs and practice," centre chair and Allens partner Phillip Cornwell said.
According to the latest survey conducted by the centre, Australian lawyers clocked up 372,942 hours of pro bono legal work in 2014.
As the culture for legal pro bono services in Australia matures, the hours firms and lawyers dedicate to pro bono services have also increased. In light of this trend, Mr Cornwell said the guide benefited the way large and mid-size firms executed the provision of pro bono services.
"Structured pro bono legal practice in large and mid-size law firms has become more complex, sophisticated and diverse in recent years. It's still evolving," Mr Cornwell said.
"The centre decided to review different approaches and to try to articulate what is best practice so as to share the knowledge nationally and internationally," he said.
The new resource includes examples of best practice from individual firms and also offers benchmarks using quantitative data to illustrate the Australian context.
CEO John Corker said the guide was a useful reference for firms wanting to the establish or plan pro bono teams. It also served as good tool for law firm management approaching advocacy, he said. 
"We hope that it is a document that generates discussion within firms and evolves and develops over time," Mr Corker said.
A number of events will be held across the country tomorrow for National Pro Bono Day (17 May).
"We applaud the lawyers who make a real difference by fighting for justice and giving back to their communities," Mr Corker said.
"Pro bono service provision is motivated by a lawyer's sense of professional responsibility. It's an ethos of which the legal profession can be truly proud."