NSW to grapple with failures of CTP scheme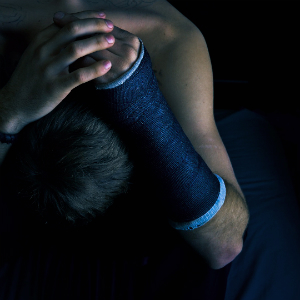 People who are injured on NSW roads have been let down by a system that was meant to support them, NSW State Insurance Regulatory Authority (SIRA) chief executive Anthony Lean has said.
The lawyer and deputy secretary for the NSW Department of Finance, Services and Innovation's Better Regulation Division told Lawyers Weekly that people are needlessly suffering under the shortcomings of Compulsory Third Party (CTP) insurance.
According to Mr Lean, the wait for those who have sustained injuries from an accident on the state's roads is too long.
"Injured people are waiting too long to receive benefits. The average time for a claim to settle is three to five years and even minor injuries – such as whiplash – take on average 18 months to settle," Mr Lean said.
"Injured road users are also not receiving a fair share of benefits. Only 45 per cent of CTP funds end up in the hands of injured road users. The rest is absorbed by scheme-related costs and provider expenses," he added.
SIRA is considering different ways to reform the NSW CTP scheme which has been operating since 1999. Among the key issues the authority hopes to address are a rise in suspicious fraudulent claims and green slip prices.
Mr Lean said NSW enjoys some of the most expensive premiums in Australia.
"Vehicle owners are paying too much for their green slips. NSW premiums are on average over $600, among the most expensive in Australia, and are set to rise even further in the near future unless something is done," he said.
The NSW government has invited comment on an options paper entitled On the road to a better CTP scheme.
"The legal profession has made a valuable and constructive contribution to discussions on reforming the scheme and we look forward to further engagement with them," Mr Lean said.
"The government has no pre-determined position on reform. Our only focus is to make the scheme work as it was originally intended for injured people," he said.
"The only issue is how we reform the scheme to make it fairer for injured people and more affordable for vehicle owners."
Mr Lean will speak about the NSW CTP scheme as part of a Specialist Legal Conference to be held in Manly tomorrow.