Website launches for global grads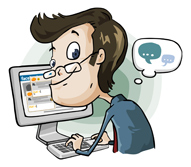 DLA Piper has launched a dedicated graduate website, linked to a careers twitter channel, as part of its campaign to recruit graduates for 2013.
The campaign highlights opportunities for graduates, owing to DLA's connections as a global firm, including the chance to work for international clients, on cross-border matters, overseas or on secondment.
The website links to DLA's Australian careers twitter channel and offers interactive tours, case studies, timetables and information regarding the firm's graduate and seasonal clerkship programs.
DLA's most recent summer clerkship program saw applications increase significantly across a number of the firm's Australian offices compared to the same time last year.
"Many law students and graduates see experiencing life at a global law firm as a critical step in developing international careers and gaining experience with multinational and global clients," said Tony Holland, managing partner of DLA Australia.
As part of its graduate program, the firm is also sending three current Australian graduates on a graduate rotation to DLA offices in Hong Kong, Beijing and Tokyo. The six-month rotations run from late February until the end of August 2012.

Kate Weaver, DLA HR director in Australia, said it was important that the firm "meets students where they are: online" to help them make the best, informed decisions about where to start their career in law.