Growth of fixed-fee offerings 'inevitable'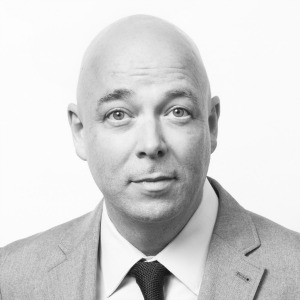 As SMEs start to speak up about their legal service needs, more firms are going to have to start offering fixed-fee services, according to the founder of virtual firm Arro Lawyers.
Speaking with Lawyers Weekly, Arro Lawyers founder and managing director Simon Reid (pictured) said the industry is changing and firms have to start listening to what start-ups and SMEs want.
"Lawyers traditionally haven't been great at listening to their customers," Mr Reid said.
"Historically, the market place has been such that big businesses deal with big firm lawyers and the model has always worked to assist in that sort of functionality."
Mr Reid said small businesses carry Australia and are finally getting recognition both at state and federal government level.
"Customers are starting to tell lawyers what they're prepared to pay and how they're prepared to engage with firms, and the firms that listen to what their customers are telling them will invariably move towards these kinds of models," he said.
"Start-ups and scale-ups have got a certain pool of money available for legal needs and they're entitled to some certainty around those sorts of numbers so that they can flourish as well."
When asked if the industry will start to see more fixed-fee and packaged legal services, Mr Reid said: "I think it's inevitable."
He continued: "These offerings are definitely the way in which small businesses in the future are going to be prepared to interact with the legal industry, rather than the old six-minute billing method."
In 2012, Mr Reid started KKR Lawyers in a bid to offer top-end legal advice to small businesses.
"What I found was many of these clients are not talking to lawyers until half way through their journey or when something goes wrong. They start scrambling for lawyers in the phone book to try and help them out when something's happened and it's a bit too late for them to deal with."
That led him to recently launch virtual law firm Arro Lawyers, which offers fixed-fee packaged legal services to web-based start-ups.
"What Arro is doing is providing a new platform for people to engage with lawyers online so that start-ups and scale-ups that are looking around the internet for advice to better understand their legal responsibilities are able to engage with us online," he said.
"There's a real sensitivity to fees and certainly there's a real challenge for start-ups that aren't funded to use their money wisely and often there's fear of approaching lawyers for fear of what it's going to cost them."
To offer financial security, Arro offers three off-the-shelf packages at $299, $499 and $1,500 respectively, covering things such as privacy policies, terms and conditions, employment agreements and shareholder agreements.
Mr Reid said while Arro's services are provided at fixed rates, its low overheads still allow its lawyers to be remunerated well.
"Overheads are nothing like the overheads of a city law firm, so we're able to offer these prices in a way that suits our customers' cost points, but still enables us to remunerate our people well."