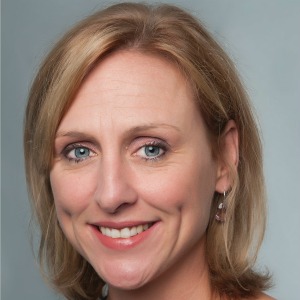 Law students shouldn't develop soft skills and business skills at law school: they should be exploring them during their practical legal training instead, according to a K&L Gates partner.
Speaking to Lawyers Weekly, K&L Gates partner Alice DeBoos (pictured) said that while law graduates are entering the profession with a lack of business knowledge, law school isn't the place for them to be developing those skills.
"We need to turn our lawyers from thinkers and units of production to people who are actually being flexible, being forward-looking and thinking about business, and that's a challenge," Ms DeBoos said.
Ms DeBoos said we need to get junior lawyers thinking about business, whether that's their own business in terms of the firm or whether that's their client's business and what the client actually needs.
"I don't think we're taught that at university but it's probably not the place at university, it's more the vocational training that comes after you finish university," she said.
"A legal education is a bit of a classical education, so they have to learn those classical skills. The place for that more vocational training is post-graduate – so in the College of Law training or on the job training."
The College of Law undertook a major review of its Practical Legal Training Program in 2014-15 and has recently developed a suite of Legal Business Skills modules to address the gap in soft skills and better prepare new lawyers for practice (launched in late 2015).
The modules are video-supported online and cover topics such as managing your time and your workload, communicating effectively, developing a commercial mindset, facilitating good service, effective relationships and understanding financial information.
"We strive to ensure our program meets the current-day needs of both graduates and employers," Lewis Patrick, chief academic officer of the College of Law, said.
"The modules are designed to teach law graduates about the business side of a career in law as opposed to the 'law' side."
As part of the review, the College of Law spoke to employers and recent alumni and asked them what key skills a new lawyer would need to best equip them in the first year of practice.
"We felt that the competencies delivered through the PLT program, which are prescribed by the Australian Professional Legal Education Council, provided a sound basis for the 'doing' of law but that our graduates also needed to understand the realities of the business of a law firm so they could better contribute from day one," Mr Patrick said.
"These skills are often learned from a mentor, if you are lucky, or by osmosis as you develop your career. We wanted to give our graduates as good a grounding as soon as possible before they actually start to practise law."