Mental health management shouldn't fall on HR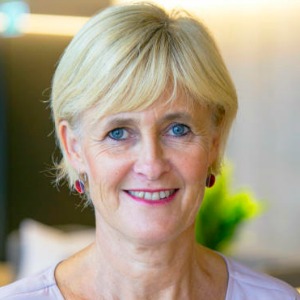 Law firms should aim to keep lawyers at work during tough times rather than giving them time off, a wellbeing manager has said.
Speaking with Lawyers Weekly, King & Wood Mallesons mobility and wellbeing manager Vicki Irvine (pictured) said too often that mental health responsibility wrongly falls on the HR team.
"Historically in law firms [mental health management] has ended up with the HR department, so they're managing it internally and that's where it can get complicated," Ms Irvine said.
"HR people are really supportive but they are not clinical psychologists, they're not experts in that way."
Rather than dealing with mental health issues internally, Ms Irvine suggested that law firms should look at engaging with a psychological rehabilitation provider.
"We have a psych rehab program and we've done a lot of training with our HR teams and the message to them is, 'it's not your job to manage it, let's get the experts in'," Ms Irvine said.
"We're seeing better results and [are] encouraging other organisations to do the same."
Ms Irvine said the key is to get the psych rehab provider and the HR team working together to catch mental health issues early and deal with them in the best way possible.
"Training the HR team is one part of it and then we've developed processes with our rehab provider," she explained.
"We now have flow charts that show if you're in this position this is what you should do and who to contact, so we've got more of a process and plan now letting people know what to do in what situation."
While having the experts available is a positive thing, Ms Irvine said people often don't willingly come forward, so it's important to have people that are able to identify when someone is having mental health issues.
"One of the challenges is actually just getting people to feel OK about speaking up," she said.
"It can be difficult to recognise a mental health issue in a law firm because lawyers are often stressed, they do work long hours, and they do socially isolate themselves because they are working long hours; so it can be really difficult to identify them."
Ms Irvine suggested having wellbeing officers who are trained in how to recognise mental health issues and how to direct them for help.
"Law firms are incredibly supportive places when somebody needs support, but you can't support somebody if you don't know they need it," she said.
Another point Ms Irvine raised was that while suggesting mental health sufferers take time off work might seem like a good solution, it can actually be to their detriment.
"The issue is once people go off work it can be really challenging to get them back into work," she said.
"People often if they've had time off work are incredibly anxious about coming back and the stigma around that, so our aim is not to let them get to the stage where they need to take any time off work."
Instead, Ms Irvine suggested slightly altering their workload or hours.
"Obviously it's a lot more cost effective to get experts in early and keep people at work than to have someone go off work on mental health leave," she added.
"I think the profession as a whole is making great progress and is dealing with the issue and is making changes and that obviously leads to more lawyers and staff coming forward and asking for help."