Mentoring fosters confidence for women in law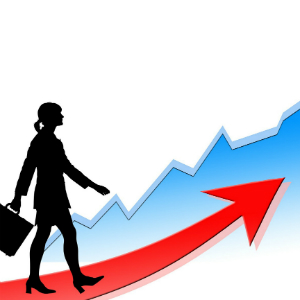 The confidence that structured mentoring offers women as they enter the legal profession cannot be underestimated, lawyer Magda Marciniak has said.
Ms Marciniak, special counsel at Melbourne-based Justitia Lawyers and Consultants, has actively mentored students every year since 2009 as part of a program run by the Victorian Women Lawyers and the Women Barristers' Association.
"In my experience, having a mentor can improve a mentee's confidence immensely. A big part of that confidence boost comes from the mentor simply demystifying the legal industry and providing encouragement.
"If you have confidence in yourself, you are half way there already," Ms Marciniak told Lawyers Weekly.
The Victorian lawyer now has a mentee tally of nine bright women, some who have since joined her firm. Ms Marciniak firmly believes that women in particular benefit from guidance traversing the common hurdles of a career in law.
"The mentoring program is an opportunity for women lawyers to help those coming into the industry after them. It enables students, many of whom have either limited or no experience of the [profession] to connect with women in law who want to assist them in the transition from university to working life," Ms Marciniak said.
"A mentor or network of mentors can assist more junior women to stay in the [profession], as a good mentor should be able to provide advice and encouragement about how to overcome difficulties, how to enjoy work and how to make a career in law work for you," she said.
With over a decade of experience in legal practice, Ms Marcinak also points to the value of a frank and open space where people can exchange honest feedback and share their experiences.
"I do not place any value on exclusivity and sugar coating," Ms Marciniak said.
"I also value women's relationships, personal and professional, and think that the relationships we have with each other can be incredibly empowering and supportive. The mentoring program allows me to live my values in the legal industry," she said.
Ms Marciniak is one of a number of women in the ranks of Victoria's legal fraternity who have offered a hand to up-and-comers as part of the Victorian Women Lawyers and the Women Barristers' Association mentoring program.
The two associations joined forces in 2008 to offer a structured way to pair law students with women who have blazed their own professional trails in law for a period of 12 months. This year marks the ninth year that the program has been offered to Victoria's next generation of lawyers, with 185 pairs of students and practitioners connected.
"This mentoring program creates connections between women of different ages and stages of professional life that might not otherwise be created without a formal program. For women students who may not have any pre-existing connections in law, this is a great opportunity to tap into a network of supportive women lawyers," Ms Marciniak said.