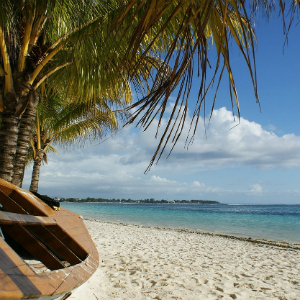 Opportunity for international arbitrators abounds in the African region, according to the NSW chapter president of the Australia Africa Business Council.
Home to six of the world's 10 fastest-growing economies and with a continental population expected to double by 2050, business conditions in the African continent are fertile grounds for international arbitrators, barrister and arbitrator Roger de Robillard has said.
"I see Australian arbitrators having a great future in the African continent […] because of their laconic attitude, lack of colonial history and general neutrality in geopolitical terms," he said.
"With foreshadowed changes to become effective later this year, it will be possible for lawyers to be based in Mauritius and run Africa-based practices from there."
Mr de Robillard, who is a dual Mauritian and Australian national, is the NSW chapter president of the Australia Africa Business Council. Over the course of his career, the Sydney-based barrister has been involved in work in the Pacific theands, the US, Europe and Africa.
He believes that today's established international export trade base in Africa makes it an attractive market for business investment, which in turn has primed the region as a promising emerging landscape for international arbitrators.
"Foreign investors into Africa have found it more efficient, economical and private to include arbitration clauses in contracts and to have any dispute determined by arbitration," Mr de Robillard said.
"The commercial and business developments in Africa and, in particular, innovations such as widespread use of Wifi [and] smart phones for banking, have resulted in business and commercial activity outsprinting the judicial and regulatory systems implanted by former colonial masters," he added.
According to Mr de Robillard, the prominent international dimension of GDP on the African continent reflects a colonial legacy.
"Only 12 per cent of the gross domestic product within the African continent comes from intra-Africa trade and business. This would suggest that in excess of 50 per cent of the GDP is produced through international business," Mr de Robillard said.
"This is an ongoing result of the colonial days whereby each African region would be trading (mainly exporting) towards their colonial masters."
In his view, the promise of Africa's maturing business environment can be seen in a number of recent international meetings, which have been convened with leaders from most of the region's 54 different nations. One example was the commitment of US$33 billion investment flowing from the US Leaders' Summit in 2014.
"During the last 18 months the US, China, France and India have organised meetings in their capital cities with most of the heads of state from the 54 African nations. There has subsequently been actual and committed investments into Africa," Mr de Robillard said.
Australian resources companies also have a strong presence in the region adding to the fertile landscape Africa offers Australian arbitrators.
"There are currently more than 200 Australian resources companies active in more than 700 projects in Africa. Most are listed on the Australian Stock Exchange."
While a number of Australian arbitrators are practising overseas, Mr de Robillard suggested the time to explore opportunities in Africa has come.
"There are already many Australian arbitrators involved in international arbitration. Many such as Doug Jones AO, James Spigelman QC and Caroline Kenny QC have chambers in London.
"While they may not necessarily have participated widely in African arbitration cases, James Spigelman QC, for example, has sat as an arbitrator in Dubai making determinations under the laws of Mauritius," Mr de Robillard said.
Mr de Robillard attended the 23rd Congress hosted by the International Council of Commercial Arbitration held in Mauritius last month. Federal Court Chief Justice James Allsop AO was also a delegate who spoke at the Congress.
"It is hoped that following detailed talks held between his Honour and the Chief Justice of Mauritius as well as other judges of the Supreme Court of Mauritius, Australia may have some input at a later date in fostering and promoting the alternative dispute resolution expertise," Mr de Robillard said.
"African lawyers and others with expertise suited to arbitration, have not, to date, yet managed to acquire the expertise required to sit as arbitrators or as advocates before arbitrators. This is changing rapidly."
A fresh look at business opportunities in Africa was also encouraged at a recent panel event hosted by the Australian Centre for International Commercial Arbitration in Sydney, where Mr de Robillard shared his views.