Baker & McKenzie elects new global chairman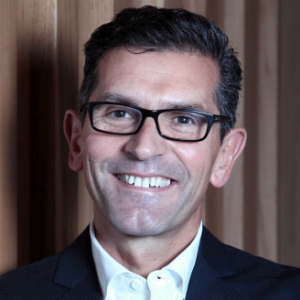 Baker & McKenzie has elected partner Paul Rawlinson as its next chairman.
News of Baker & McKenzie's first British chairman was announced yesterday following a partnership vote.
Mr Rawlinson will succeed Eduardo Leite, who has been chairman of Baker & McKenzie since 2010.The chairman-elect will step into his new position in October, following the firm's annual meeting in Spain.
"I am delighted and humbled by the trust my fellow partners have placed in me. I look forward to building on the great work of Eduardo and his predecessors to continue to reinforce Baker & McKenzie's position as the premier global law firm," Mr Rawlinson said.
Ten years after joining the firm, Mr Rawlinson was made an intellectual property partner in 1996. He has been the managing partner of Baker & McKenzie in London since 2013 and relationship partner for a number of the firm's significant global clients.
Mr Leite congratulated Mr Rawlinson on being the next to take up the reins.
"We had a group of outstanding candidates for our next chairman and the partners had an exceptionally difficult decision to make. In choosing Paul, we have someone who can take this great firm to the next level. I offer him my sincerest congratulations," Mr Leite said.
Mr Rawlinson has been credited as instrumental in setting up Baker & McKenzie's global services centres in Belfast and Manila. The firm points to its service centre in the Philippines as a pioneering example of the "use of global service centres to drive efficiency and innovation for clients". It was the first global law firm to introduce such an operation.
Mr Rawlinson is a member of several business organisations, including the International Anti-Counterfeiting Coalition, Business Alliance Against Counterfeiting and Anti-Piracy, French Trade Mark & Design Association, the International Trademark Association.
Until a successor for the position of managing partner in London is announced in September, Mr Rawlinson will continue in the role.