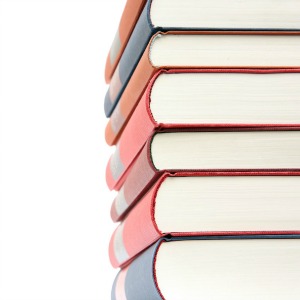 The traditional role of the legal librarian has had to evolve to keep up with the digitisation of legal libraries, according to the Australian Law Librarians' Association (ALLA).
Elizabeth Langeveldt, the ALLA president, told Lawyers Weekly:  "Smart legal organisations know that efficient legal research is enhanced through having a law librarian.
"[While] digitisation only changes the format of information, the underpinning need remains for the skill set and value add which law librarians bring to law firms as well as our courts and law schools."
According to Ms Langeveldt, the range of material now curated by many law libraries means librarians need new skills to ensure that this material is fully available to lawyers.
"Aligning with the needs of the law firms in which they work, law libraries have moved well beyond only looking after the books and online services purchased from legal publishers," Ms Langeveldt said.
"Our law librarians are often also responsible for maintaining knowledge repositories of high-quality legal documents produced by their lawyers. Law librarians are often also responsible for their organisation's intranet and to integrate the information systems and tools required in a modern knowledge organisation."
She continued: "Some law librarians within law firms are even intensely involved with the production of smart, highly automated legal precedents."
While Ms Langeveldt agreed that hard-copy books are not as significant in the collections of law libraries as they were in the past, she believes hard-copy books remain an essential part of many law firms' collections.
She said this is especially the case for many mid-tier firms, to which Australian legal publishers are yet to offer viable models enabling such firms to purchase lendable e-books.
"Our members help lawyers and legal professionals to evaluate and combine authoritative information to provide great outcomes for a firm's clients, regardless of the format of that information," Ms Langeveldt said.
"While we utilise our online services extensively and make use of numerous databases and even of well-evaluated information available on the internet, often a published book remains the only authoritative source of in-depth information on specialised legal topics."
Finally, Ms Langeveldt said that the setting of the law library in law firms is changing as firms move in to new open-plan office spaces, with legal librarians being more physically available to lawyers.
"These new library spaces are usually open plan, centrally located in the firm's design footprint and noisy spaces where lawyers are learning new skills and exchanging ideas," Ms Langeveldt said.
"Law librarians fortunate enough to work in these new spaces love their libraries, because these spaces enable librarians to be physically where they need to be in the firm – right alongside the lawyers and working with them."
Other law firms are using the embedded librarian model and have moved librarians to practice group floors with a small curated collection of hard copy, with most of the collection material online.