IPH flexes muscles in domestic and global markets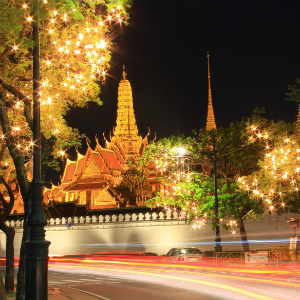 Listed intellectual property giant IPH has expanded this month, acquiring Brisbane-based IP firm Cullens and establishing a new presence in Thailand.
The $35.6 million takeover of Cullens shows IPH is pressing on with its growth and expansion agenda, following the announcement last month that subsidiary company Spruson & Ferguson had opened a new office in Bangkok.
The ASX 300 IP services company, which has a market capitalisation of more than $1.2 billion, announced plans to acquire Cullens in May. The takeover will be completed by the end of the month, subject to final regulatory approvals.
IPH managing director David Griffith said: "The acquisition of Cullens represents a further step in IPH's strategy of building the leading intellectual property group in secondary markets.
"Cullens is a well-managed and profitable IP firm with a substantial local client base [and] will continue to service its clients under its own brand."
The acquisition came soon after Spruson & Ferguson's announcement regarding its new office in Bangkok.
The firm said Spruson & Ferguson's move into Thailand "reinforces IPH's strategy [to provide] comprehensive IP services in secondary market countries to the group's worldwide client base".
According to IPH, the new office will directly service client needs in a key jurisdiction.
Spruson & Ferguson also has offices situated in Australia, Singapore, Malaysia, Indonesia and China.
IPH offers a wide range of IP services and products and was the first such group to list on the Australian Stock Exchange in 2014. It is the holding company of Spruson & Ferguson, Practice Insight, Fisher Adams Kelly Callinans and Pizzeys.