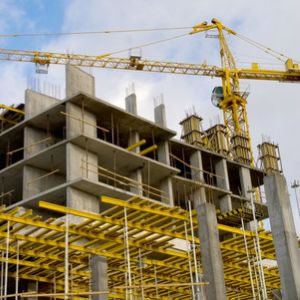 Construction disputes in Asia, which are often in relation to the administration of contracts, are lasting longer than ever, according to a new report by Arcadis.
Arcadis' sixth annual Global Construction Disputes: Don't get left behind report reveals that construction disputes in Asia are both lengthy and expensive compared with other jurisdictions.
The amount of time taken to resolve Asian disputes rose 62.5 per cent from 12 months in 2014, to 19.5 months in 2015. This is four months longer than the global average of 15.5 months.
While dispute values in Asia dropped 21.7 per cent from US$85.6 million in 2014, to US$67 million in 2015, it remains much higher than the global average of US$46 million.
The study also reveals that in 2015 there were some changes in the reasons behind disputes in Asia as compared to previous years.
The study found that the most common causes of construction disputes related to the administration of contracts.
The top three causes were failure to properly administer the contract, failure to make interim awards on extensions of time and compensation and poorly drafted or incomplete and unsubstantiated claims.
"The construction industry faced head winds, particularly with commodity and currency volatility," Mike Allen, global leader of contract solutions at Arcadis, said.
"It is evident that the natural resources market is now operating against a very different economic backdrop. The business case assumptions that were likely used to endorse projects and programs have therefore changed, presenting a huge challenge to the project and entity risk profiles."
Where a dispute did occur, joint ventures were more likely to be behind the cause in Asia, with a JV–related difference the cause in 41.4 per cent of all cases, compared with a global average of 25.5 per cent.
The report also found that the three most common methods of alternative dispute resolution that were used during 2015 in Asia were party-to-party negotiation, arbitration and mediation.
"We are expecting to see the number of disputes we will be dealing with in the coming year to increase," Philip Moss, Arcadis head of contract solutions, Asia, said.
"Given the current economic conditions, stakes are high for both parties and no one is looking to engage in long and protracted disputes; thus we are likely to see a further increase in the use of ad hoc forms of alternative dispute resolution in the region.
"With that said, perhaps the best course of action is to seek to resolve issues before they become a formal dispute, instead of passively looking at ways to address issues that arise on the projects."