Mid-level transactional lawyers in demand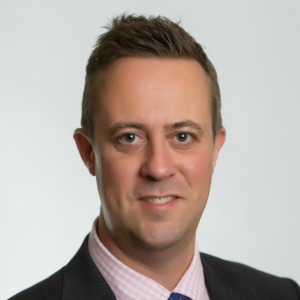 The GFC, global demand, and a focus on retention are contributing to the current lack of mid-level lawyers in transactional practice areas, according to the Australia manager of Taylor Root.
Speaking with Lawyers Weekly, Taylor Root Australia manager Matt Harris (pictured) said that there are three main reasons the legal sector is seeing an undersupply of mid-level transactional lawyers at the moment.
Firstly, Mr Harris said most law firms stopped hiring and training junior transactional lawyers between mid-2011 and early 2014 due to the GFC.
"There was very little transactional work being undertaken and the firms simply stopped investing in that sector of the market," Mr Harris said.
"Banking, corporate, real estate, projects and infrastructure work fell away and we're now faced with a hole in the market around the two to four-year mark that reflects that era of uncertainty."
Secondly, he said firms are focused on retaining whatever mid-level transactional lawyers they do have, making recruitment difficult.
"The transactional lawyers that do exist at this level are a precious commodity and the firms recognise this," he said.
"Huge efforts are being made to retain junior transactional lawyers as they're so hard to replace."
Thirdly, he said that every market around the world needs talented transactional lawyers and many are recruiting out of Australia.
"One of the biggest issues facing the local market is the ongoing brain drain as domestic lawyers are tempted away to firms overseas able to offer international work, exciting travel opportunities and, due to the current exchange rate, much higher relative earning potential," he said.
"A generation of transactional lawyers are leaving Australia at the moment."
The lucky few?
For the mid-level lawyers who do work in these practice areas, they are often being over-worked but well rewarded, according to Mr Harris.
"In my experience, they're squeezing the lawyers they do have harder. It's commonplace to hear of lawyers, entire teams sometimes, being at 110,120, 130 per cent utilisation," he said.
"They're being very well looked after from both a career opportunity and financial perspective. It's important to note also that this generation of lawyers have access to plenty of good quality work and a healthy pipeline."