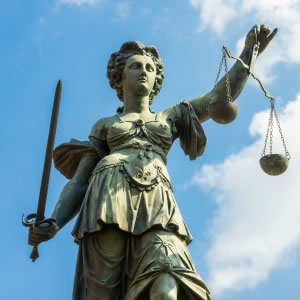 At least 12 members of the legal profession have been named in the 2016 Queen's Birthday list.
The highest honour, Companion of the Order of Australia, was awarded to the Honourable Justice Carmel McLure, president of the Court of Appeal of Western Australia.
Justice McLure was appointed to the bench of the Supreme Court in 2001 and then to the Court of Appeal in 2005, subsequently being named president in 2009.
A further two jurists were named as Officers of the Order of Australia: the Honourable Justice Arthur Robert Emmett of the New South Wales court of Appeal and Roman Finkelstein QC, a former Federal Court judge.
Justice Emmett was named to the Court of Appeal in March 2013, after serving on the Federal Court of Australia since 1997.
He also lectures in Roman law at the University of Sydney's law school, and was previously awarded an honorary Doctor of Laws from that institution.
Mr Finkelstein QC sat on the Federal Court Bench from 1997 to 2011. He has since returned to the Bar in Melbourne.
Five legal professionals were honoured with an award of Member: Emeritus Professor Francis Bates of the University of Newcastle; former Western Australian Attorney-General and minister Cheryl Lynn Edwardes; Carroll O'Dea partner Maithri Panagoda; Prolegis Lawyers founder Anne Miriam Robinson and the Honourable Ian Gzell QC, formerly of the New South Wales Supreme Court.
In addition, the Medal of the Order of Australia was awarded to Canberra Community Law solicitor Genevieve Bolton, sports and criminal lawyer Brian Doyle, Veterans Review Board principal member Douglas Humphreys and Sydney lawyer David Scarlett RFD.