More money for refugee law research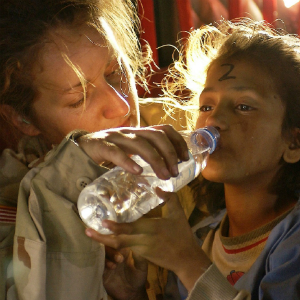 Further monetary backing has been given to the Andrew & Renata Kaldor Centre for International Refugee Law for academic research into displaced peoples at the University of NSW.
Additional funding for the next five years has been committed to the research centre based at the University of New South Wales.
The centre was established in 2013 with money donated by Andrew Kaldor AM and Renata Kaldor AO, themselves refugees from Hungary and the former Czechoslovakia respectively. The philanthropist couple made an additional five-year financial commitment this week, with a view to continuing efforts to "raise the quality of public policy and debate about asylum seekers and refugees".
"Within the last three years, Professor Jane McAdam and her team have become an authoritative contributor to the exchange of ideas about forced migration in Australia and globally," Mr Kaldor said.
Mr Kaldor and his immediate family were accepted by Australia as refugees after WWII. Today he is the executive chairman of a group of privately held companies, as well as chair of the refugee law research centre.
"The centre's work has never been more important than now. Renata and I are truly delighted to join the university in supporting a significant increase in the Centre's capacity to develop better policies for the treatment of displaced people," Mr Kaldor said.
UNSW has supplemented the Kaldors' contribution to the centre with its own strategic investment to 2021.
Dean of Law Professor George Williams said the commitment was important for the unique and important refugee law research being undertaken.
"The generosity of Andrew and Renata Kaldor, strongly backed by UNSW, means that the centre will have a sustainable, world-class foundation upon which to conduct its work," Prof Williams said.
"The Kaldor Centre is the only institution of its kind in the world. It brings a unique focus and global leadership to this area that is sorely needed. One of the most difficult challenges facing Australia and the world is how to respond to the plight of people fleeing from persecution, war, climate change and other problems," he added.
According to UNSW, the centre is the first and only academic institution specialising in international refugee law. The centre has received recognition for its research on forced migration issues, contributing to a global leaders' meeting at the World Economic Forum in Davos and advising on international responses to climate change and disaster-induced displacement.
The centre has also weighed in on domestic issues, recently responding to Immigration Minister Peter Dutton's comments about refugees. Founding director Jane McAdam said the extra funding came at a critical time.
"With the highest number of displaced people in the world since WWII, this generous commitment couldn't be more timely," Prof McAdam said.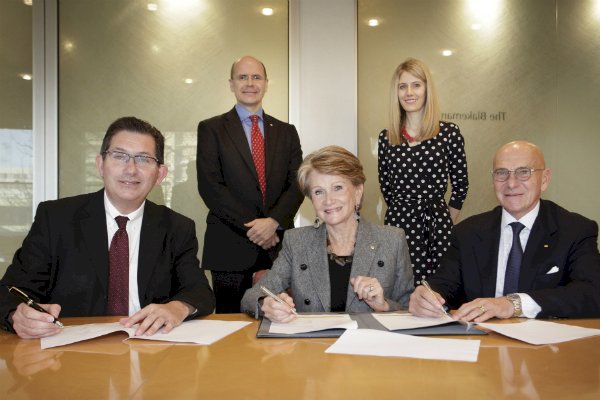 At the official signing of the Kaldor Centre for International Refugee Law's new funding agreement. 
L-R: UNSW Vice-Chancellor Ian Jacobs, Dean of Law Prof George Williams, Ranata Kaldor AO, Prof Jane McAdam and Andrew Kaldor AM (Photo courtesy Andy Baker)