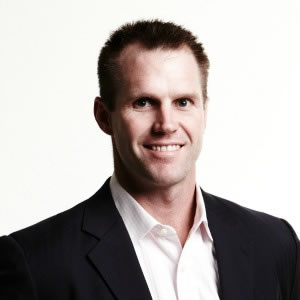 While in-house legal teams often resist time billing, they must embrace alternative KPIs to prove their value to the company, according to the CEO of lexvoco.
Speaking at McInnes Wilson and lexvoco's In-House Symposium in Sydney recently, lexvoco CEO Anthony Wright (pictured) discussed the importance of in-house legal teams using KPIs to manage performance and measure value.
"We all need to start thinking about it differently and doing something about it, so when the CEO says to you 'what do you do, what is your value, what are you working on and prove it to me in one page of numbers' you can actually answer them," Mr Wright said.
Mr Wright said that as the reasons why businesses employ in-house legal teams have evolved, the types of KPIs in-house legal teams should be using have also changed.
"The fundamental reason that in-house teams existed decades ago was because it was cheaper, but there's so much more to it than that now," he said.
"The old school way is just getting metrics about cost, and the new approach looking at how to be better by measuring speed, quality and price."
Good KPIs should prove value and impact, ensure alignment with the organisation, focus the team, motivate people, increase engagement, change behaviours, enable better resource planning and show improvement areas, according to Mr Wright.
There are five key areas that in-house teams should measure speed, quality and price in, being workflow and operations, legal costs, compliance, client satisfaction, and value.
In workflow and operations, legal teams can measure performance by recording the number of things like matters completed, the number of incomplete/poor instructions and bespoke against template documents used.
Legal costs can be measured without using time billing by calculating the total legal spend, which is the sum of the internal legal spend and external legal spend. Also analysing the mix of in-house staff that are full-time, part-time, casual, secondees, contractors, etc, to measure fixed and variable costs.
In the compliance area teams can measure their importance to the company by the number of matters worked on, the number of matters reasonably preventable by legal work and the total legal spend on compliance.
Client satisfaction can be measured by collecting data on the teams' responsiveness and communication with clients, turnaround time to complete clients' tasks, quality, helpfulness, speed and cost through surveys.
Lastly the overall value of legal teams to their company can be measured by the number of matters where legal initiative demonstrably added revenue or improved cash flow.
"Businesses that measure stuff do better and it's not just about numbers, there are so many other metrics that relate to how people think and how they perform and how they're motivated which then drives the numbers," Mr Wright said.
"Everyone's busy but you've got to find time to do this stuff. It's so counterintuitive that you can't find the time to do this because in theory it should save you time years in advance."