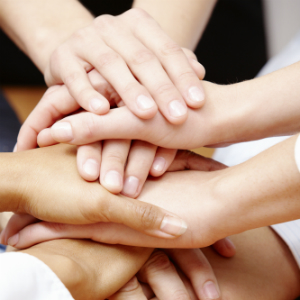 Law firms have been urged to reflect on how 'non-fee-earners' are perceived in the workplace, starting with the use of the term.
With self-improvement a constant priority for law firms looking to stay head and shoulders above the rest, Barolsky Advisers strategy consultant Joel Barolsky believes the time for lawyers to confront "professional arrogance" has come.
In an interview with Lawyers Weekly, Mr Barolsky said that dialogues concerning culture-shift in law firms must turn to the 'fee-earner' versus 'fee-burner' mentality. Although the common catchphrase is used as shorthand and often in jest, its essence drives a greater wedge between lawyers and other members of the firm's workforce.
"There are those in direct fee-earning roles who have this idea that there are staff who earn the profit or burn the profit in firms," Mr Barolsky said.
"At the most basic level, the symbolism around that idea might not be overt and there may be a slight undercurrent of humour, but there is a judgement that goes with it.
"It is a view where function areas are pigeon-holed. So there's a lack of an understanding of the full breadth and depth of those disciplines," he said.  
Among those non-lawyers whose talent goes unnoticed are HR, marketing, IT, finance and secretarial support staff, Mr Barolsky suggested. The cost of this attitude, overt or otherwise, reaches beyond the bottom line of a business.
"The question of whether you are an earner or a burner reflects a mindset which takes a simplistic view of the value of people in business service roles or support service roles," he explained.
"The biggest risk is that law firms just won't be able to attract top talent. Top talent will go to competitors and ultimately the firm will be weaker by virtue of that phenomenon."
Similar to the unconscious bias that fogs decisions about the meritorious and equal advancement of women, for example, Mr Barolsky urged law firms' diversity agendas to tackle what he describes as "professional arrogance".
"Sometimes it's quite a deep-seated prejudice and it's very hard to overcome, as in any prejudice.
"How the issue is dealt with is often a function of the knowledge and sophistication of the firm's managing partner and how they see the world," he said.
"If you think about the work that's being done in law firms around diversity and unconscious bias, many take the position that they need to be more aware of unconscious bias. My view is that [this] can also extend to diversity of roles and diversity of skills, and embracing the talent of other shared services in a much more open way."