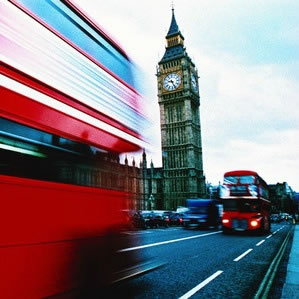 With the UK deciding to leave the EU last week, demand for legal services will rise as corporate begins to navigate the market post-Brexit.
Prior to the referendum of the UK's membership of the EU on 23 June, Allen & Overy said that it could take two or more years for the details of the Brexit to be ironed out, and during that time commercial parties will require legal advice.
"Whatever form a Brexit might ultimately take, there is likely to be an impact on the legal rights and obligations of commercial parties in all sectors, as well as the wider legal framework," said a statement from Allen & Overy.
"In light of this, financial institutions, corporates and investors will need to have a plan in place to keep up with and respond to developments and to take and implement decisions on legal and operational matters efficiently and in a way that minimises potential risks."
Some firms have already put plans in place for the increase in enquiries, with K&L Gates announcing a 24-hour hotline to help guide companies post-Brexit.
Australia managing partner Nick Nichola also confirmed the firm would have a panel of multidisciplinary lawyers available via email to answer queries on global litigation, finance, corporate, intellectual property, policy and regulatory, and employment law.
"The referendum vote has profound consequences not just for the UK and Europe but will create shock waves across the globe," said Martin Lane, K&L Gates regional managing partner, Europe.
"We have deliberately put in place a structure to support and guide clients throughout this period of change and uncertainty."
Jonathan Macey, professor of corporate law at Yale University, also signalled that law firms are likely to have a lot of work as the details of the Brexit are finalised, according to CNBC.
"This will be a payday for British lawyers for a while. In the short term, there are going to be contracts that are renegotiated, and there's going to be an uptick in the demand for lawyers," Mr Macey said.
Anu Bradford, law and international organisation professor at Columbia University, also told CNBC that a main task for lawyers in the interim would be examining current employment contracts.
"A lot of the contracts that would no longer happen under UK law [...] that would be a big part of what needs to be renegotiated. Lawyers would be very involved in the transition stage," Ms Bradford said.
However, these short-term benefits for lawyers won't last, according to Ms Bradford, as many companies, including firms, may eventually relocate when formerly loose trade restrictions tighten and the level of legal work based in London will diminish as economic activity disperses.
"There's a negative consequence for the economic activity in the UK if there are companies moving away. If the financial activity is moving, I expect the legal business to follow that move," she said.
Prior to the Brexit referendum, DLA Piper lawyers made predictions on the impact a Brexit would have on the legal sector.
Jean-Pierre Douglas-Henry, head of litigation and regulatory UK at DLA Piper, said an increase in disputes is likely as parties potentially seek to terminate contracts post-Brexit, but the courts may face their own challenges.
"The possible routes to challenge will vary from contract to contract, but no doubt we will see many complex and creative arguments," Mr Douglas-Henry said.
"Enforceability of English court judgments could become less straightforward within the EU. Similarly it is unclear what approach the English courts would take to recognising and enforcing EU judgments."
Mr Douglas-Henry also said it is unclear whether English qualified lawyers would still be able to assert privilege over their advice in front of EU courts, and that arbitration may potentially become more attractive where the enforcement of court judgments is a concern.