Winter trumps summer for clerkship experience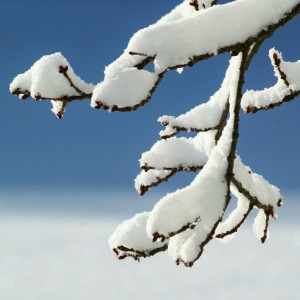 Global firm Squire Patton Boggs has established a winter internship program in an effort to give students a more accurate idea of what working as a lawyer is really like.
Squire Patton Boggs partner Michelle Segaert told Lawyers Weekly that the traditional summer clerkship program doesn't give students a true idea of what working in a firm is like.
"Christmas and January can be a bit ad hoc in the sense that at Christmas teams are frenetically working on finishing projects and doing client BD Christmas parties, and January is typically a bit quiet," Ms Segaert said.
"So clerks are thrown in to a program where there might be lots of activities and BD and other things but they might not necessarily be doing a lot of directed legal work."
During winter, on the other hand, Ms Segaert said students are more likely to be able to participate in real legal work.
"They can come in and they can really get a good feel of what it's like to work within a team where there's ongoing project work," she said.
"They will be engaged with doing research and drafting documents, whether that's offer documents or transactional documents or court documents, pretty much from day [one]."
Ms Segaert said one of the reasons Squire Patton Boggs established a winter internship program for final and penultimate year law students at its Sydney office was to build awareness of its presence in the Australian market.
"We're quite a new firm in Australia; Squire Patton Boggs has only been in Australia three to four years now," Ms Segaert said.
"So we've wanted to do something a little bit different and a little bit innovative in terms of seeking and attracting the best talent from the universities."
While some law firms offer mid-year programs in other states, it's less common in Sydney where the majority of firms continue to offer the traditional summer clerkships.
"We're trying to break the mould and do something a little bit different in the Sydney sphere," she said.
"Also because we're not a very well known brand it helps to differentiate us from the other brands and it does create an awareness of who we are among the universities as well."
Another point of difference in Squire Patton Boggs' winter internship is that each student is assigned directly to a partner in their area of choice.
"If they've wanted to work in corporate or financial services or litigation they've been able to identify where they wanted to work and the whole intent of the program is to have that one-on-one direct supervision from a partner," she said.
"It's a bit of a reality check as well because a lot of the students have no idea because they've never worked in a law firm before and this is really going to show them what it's like. It's a very real internship."
Squire Patton Boggs had more than 150 applications for the program this year, 20 interns were interviewed and nine were selected.
"I'm glad to say it's about an equal number of males and females with diverse backgrounds and different ethnic groups so we've been very focused on the diversity angle as well."
Ms Segaert emphasised that if there is a mutual satisfaction following the internship, interns will be offered an ongoing role.
"If it's a really good relationship and rapport and a good suitability from both sides, what we will be offering them is during their university term they can come in and do some paralegal work," she said.
"They're obviously not solicitors yet, but we would keep them in the team for as many hours a week they can do so they can keep coming to work with us until they graduate."
While Squire Patton Boggs runs a more traditional graduate program in its Perth office, the plan is to bring that in line with the Sydney winter internship next year.