Start-up law firms call for back-up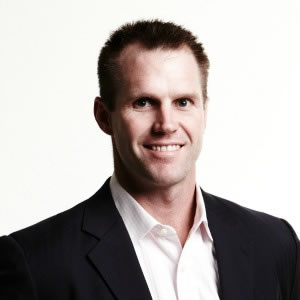 Start-up law firms can ensure their success by partnering with established practices and utilising their infrastructure, according to the CEO of NewLaw firm lexvoco.
Speaking with Lawyers Weekly, Anthony Wright, the CEO of lexvoco, which has a partnership with established firm McInnes Wilson, said start-up law firms that try to go it alone may well struggle.
"When you start any new business, let alone a new law firm, you don't have the infrastructure or the capital that big mature businesses have," Mr Wright said.
"All of the really valuable things that big law firms have captured over decades, obviously start-up law firms don't have that."
Mr Wright said this includes everything from their finance systems, their templates and precedents, right through to their knowledge base.
"[Start-up firms] kind of haven't got a choice," he emphasised.
"Even if you've got some very senior lawyers that form a new boutique law firm, a lot of the time the knowledge that they have is in their head, and it's not necessarily tapping straight into the systems that they may have been accustomed to at the law firms that they used to work at."
Mr Wright said this is the key reason behind lexvoco partnering with McInnes Wilson.
"All of our back-end systems are facilitated by McInnes Wilson, from finance to IT, payroll and all of those functional aspects that unfortunately you just need to have," he said.
"But, most importantly, our lawyers get access to the knowledge base and the processes of McInnes Wilson that as a big law firm has adapted its processes and systems over many years."
Mr Wright also said that lexvoco lawyers can call on McInness Wilson lawyers to be a sounding board for complex matters.
"Most of the time when you're working in-house you can figure out the answer, but there will be times where you need someone else to use as a sounding board," he said.
"You don't necessarily need to brief the matter out to an external firm or to a barrister, but it would be good to just ring up another lawyer and use them as a sounding board, and so that's what our lawyers can do."
This flows into Mr Wright's theory of have a mix of fixed and flexible workers.
"My gut feeling at the moment is that about a 50:50 split between flexible labour and fixed labour is about right for us," he said.
"Each business is different but I think the reality is that some people are more than comfortable being either a casual employee or a contractor, whatever their life circumstances might be at that time."
Mr Wright said casual employment suits a range of people included semi-retirees, parents, and those pursuing other business ventures part time.
"However, a majority of people still prefer permanent employment, so if we can keep that resourcing mix at about 50:50 that puts us in a good place to service our clients and do it sustainably."