QLS: Legal playing field won't be levelled with equitable briefing alone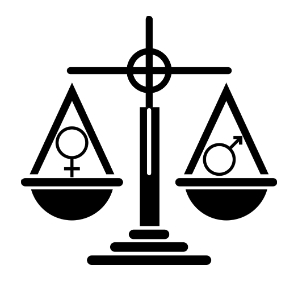 The Law Council of Australia's revised equitable briefing policy has been welcomed by the Queensland Law Society (QLS), which has responded by calling for broader systemic change.
QLS president Bill Potts has issued a release backing the Law Council of Australia's move to update its equitable briefing policy, but warns that without broader changes to the legal system, the targets will do nothing more than make people feel good.
Last week the Law Council of Australia launched a new policy, establishing equitable briefing targets to ensure that women barristers are briefed in 30 per cent of all matters, and paid 30 per cent of the value of all brief fees by 2020.
"Setting targets might encourage some increase in the briefing of female barristers, but unless certain bigger issues are addressed it is unlikely to have anything more than a 'feel good' effect," Mr Potts said.
"The simple fact of the matter is that there would be plenty of work for all barristers if our legal system was adequately resourced."
Pointing to inadequate funding of legal aid services and too few judicial decision-makers, Mr Potts believes that properly resourcing the courts will have positive flow-on effects.
"We have people waiting months or years for a hearing date and young solicitors and barristers sitting around looking for work. If the courts had more resources the lawyers would be working and litigants would be getting much faster justice; that's win-win in my book," Mr Potts said.
"Once upon a time junior barristers would split a legal aid hearing fee with solicitors just to build up court experience; now even those meagre fees are gone," he added.
Mr Potts said simple changes could generate more work for lawyers, citing a number of reforms the QLS has previously pushed for. In particular, he underscored proposals to introduce cross-examination at criminal committal hearings, the creation of a Queensland class action regime and an entitlement for legal representation in tribunal matters.

"The fact is that there is actually more legal work to be done than there are barristers and solicitors to do it, but the system doesn't have the resources to cope," Mr Potts said.

"In a prosperous country like Australia, that's simply a disgrace."