Chronicling off-the-planet military laws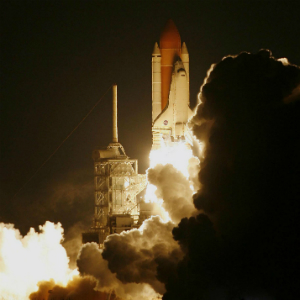 Military use of outer space is now a reality and a detailed investigation into its practical legal issues is well overdue, according to law professor Dale Stephens from the University of Adelaide.
Researchers have secured funding to develop a new reference that focuses on laws governing the rules of engagement in outer space. The Manual on International Law Applicable to Military Uses of Outer Space will be the first such publication of its kind.
The need to settle laws governing military engagement in outer space and the use of "space-based assets" has become more pressing, due in part to increased reliance on satellites. According to Mr Stephens, enemy interference with essential space infrastructure could have potentially catastrophic consequences for civilian banking and telephone services.
"As military operations on Earth have begun to rely heavily on space-based assets, military thinking has begun to imagine how operations could be undertaken to deny adversary access to such assets. However, while weapons systems and military communications rely heavily upon satellites, so do many civilian uses such as the internet and world banking," Mr Stephens said.
As the director of the Military Law and Ethics research unit, he will contribute to a Canadian-led project to set out the fundamental rules on military use of outer space.
Contributions for the manual will be received from military legal experts and academics from around the world, as well as representatives of the International Committee of the Red Cross as well as the Union of Concerned Scientists.
According to Mr Stephens, who is also a Reserve Captain in the Royal Australian Navy, the research project is a timely initiative.
"We recognise that potentially devastating consequences could follow for our society if access to outer space were to be interrupted or interfered with through actions undertaken during rising hostilities or outright armed conflict. A detailed investigation of the practical legal issues is well overdue," Mr Stephens said.
"While conflict in space has been the subject of science fiction for many years now, our world is entering an era in which military conflict in space could become a reality," he added.
The project is supported by the McGill University Erin JC Arsenault Trust Fund and headed by Professor Ram Jakhu.