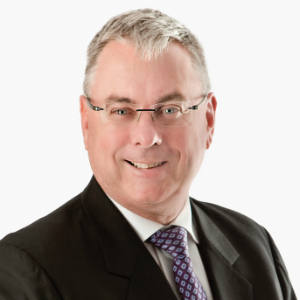 Queensland-based law firm Barry.Nilsson has announced it will open new offices in Adelaide and Hobart later this year.
The firm plans to open a Hobart office in August, while also expanding its premises in Sydney. It will open its Adelaide office following a merger with commercial and insurance law firm WHF.
The expansion signals significant growth for the firm, which was established in 1963. According to managing partner Don Leembruggen (pictured), expanding and strengthening Barry.Nilsson's client base was a core consideration in taking its legal services to other states.
"We have long held the vision of being leaders in Australia in our practice areas, and today's announcement is a significant step forward in that direction," Mr Leembruggen said.
"We see exciting times ahead for our firm and are confident our increased scale and depth will contribute to successful outcomes for our expanding national client base," he added.
Additional staff will join Barry.Nilsson as part of the expansion: four solicitors will join the new Hobart office, including partner Peter Forbes-Smith; special counsel Steve Smith; senior associate Emily Page and associate Alzena Ali.
Six solicitors have been recruited to the Sydney insurance practice, including partners Peter Harvey and Henry Silvester; special counsel Melinda Drew; senior associates, Julia Byrnes and Helen Li; and solicitor Jacinta Daher.
In Adelaide, partners Andrew Hilditch, Bronwyn Ackland and Michael Fotheringham; special counsel Bill Conor; senior associates Matt Davis and Sam Hilditch; and solicitors Myles Mayo and Emma Pilkington will join the team.
Commenting on the new hires, Mr Leembruggen said: "Notably, we have expanded carefully and selectively by only recruiting staff who are attracted to our values and client-focused service, and I am confident the new recruits will uphold our high standards."
Barry.Nilsson has practice groups in insurance and health, family law and estate planning, as well as property and commercial.