In-house teams told to dial down the pressure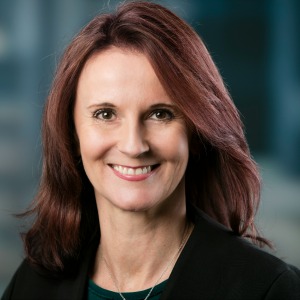 General counsel have been urged to "push back" against unreasonable demands placed on external lawyers.
Claire Bibby, general counsel at Brookfield, suggested that in-house teams need to be more cognisant of impossible deadlines or turnaround times that eat into their lawyers' private lives.
"I think it's important on us to look after everyone around us," she said.
"It's how you treat your team, if you're a manager, but it's also how you treat external lawyers. You can't send somebody work at 8pm and expect it to be turned around for 8am the next morning."
Within her team, she has tried to "stamp down on" this type of approach to external matters.
"I'm happy to say, 'you're being unreasonable in the expectation you're putting on the external lawyer, and I'm not going to ask them to meet that deadline, because you wouldn't ask it of me'," she said.
"I'm not going to ask someone to do something I wouldn't do myself."
However, she also encouraged general counsel to hold firm against unfair demands from the wider business.
"When you're in a general counsel role, you need to push back on the business and give realistic timetables and expectations on your external counsel," she said.
A failure to respect these boundaries could damage the relationship with lawyers, she warned – a relationship which is critical for fulfilling the general counsel role.
"Your external counsel need to enjoy working with you," she said.
"That's something I very much have tried to concentrate on over the last 10 years.
"It's important to have a good working relationship and a very trusting relationship – and you need to be reasonable to have a trusting relationship."
She also pointed to the mental health implications of high-intensity work pressure, both for external counsel and in-house teams.
"What increases [mental health risk] are the attitudes of your manager and expectations that the business has on us that we need to consistently perform at very high levels. That's the expectation of a lawyer," she said.
"But we also put a lot of pressure on ourselves."
Within Brookfield, Ms Bibby has championed action on mental health, including signing the company up to the Tristan Jepson Memorial Foundation guidelines.
"Mental health issues within in-house role is something which is dear to my heart and Brookfield has empowered me to take that further," she said.