Legal Firm of Choice Report now open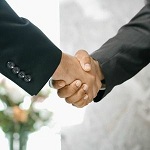 In its annual Legal Firm of Choice Report, Lawyers Weekly invites legal professionals to share their motivations for joining or switching law firms.
The report, now in its second year, seeks to identify what makes a legal employer attractive and how lawyers choose their firms.
Submissions are now open, with the opportunity to win a case of Bollinger for one lucky entrant.
For lawyers, this is an opportunity to share what legal employers should be doing to attract new talent and retain existing staff, as well as outline the values or initiatives that are important to you within an organisation.
All personal information will be kept confidential.
Share your views now by clicking here.