NSW universities dominate 30 Under 30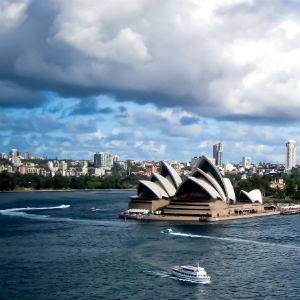 Graduates from universities across NSW claimed over half of the Lawyers Weekly 30 Under 30 awards last week.
The outstanding achievements of the nation's top 30 lawyers under 30 years of age across 10 categories have been celebrated at the annual Lawyers Weekly awards night.
Overall, universities based in NSW outstripped the other states with alumni claiming a total of 18 top places.
Five UNSW alumni were among the nation's best young lawyers in six categories and five University of Sydney graduates of the won awards across four categories.
UNSW alumna Amy Zhang from Harmers Workplace Lawyers won awards in two categories: workplace relations, employment & safety and dispute resolution.
Other NSW winners included two former students of the University of Newcastle and young lawyers with degrees from the University of Macquarie, Wollongong, UTS and Notre Dame Australia.
Eight of the other winners studied law in Queensland, with four graduates of the University of Queensland making up half of the state's tally.
Other winners from the Sunshine State attended Bond University, Griffith University, James Cook University and Queensland University of Technology.
Winners who studied in Victoria attended Monash, Deakin and Melbourne Universities, while one attended the University of Western Australia, and another New Zealand's Otago University.
This year's 30 Under 30 winners comprised an almost even split of men and women, with 16 men and 13 women ranking among the best of the best across 10 categories.
The winners were announced at a cocktail function at the Ivy Ballroom last Friday, hosted by comedian Tommy Little.
The full list of winners for 2016 Lawyers Weekly 30 Under 30 can be found here.