Adelaide boutique merges with Piper Alderman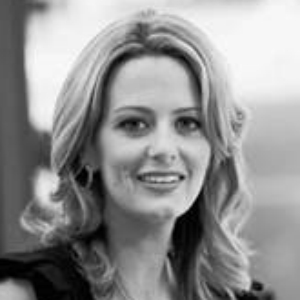 National firm Piper Alderman has merged with Adelaide boutique Watsons Lawyers, welcoming two new lawyers to the partnership and one senior consultant.
Lucy Gauvin (pictured) and Sarah Clarke will join the Piper Alderman partnership, taking the Adelaide office's total number of corporate partners to nine.
The merger also sees the addition of senior consultant Peter Watson. Mr Watson has 46 years of corporate and commercial practice experience. He previously served as group legal counsel and group executive of Normandy Mining Limited. Following the takeover of Normandy by Newmont Mining Corporation in 2003, he returned to private practice in Adelaide when he established Watsons Lawyers. Mr Watson was a partner at international firm Deacons (now Norton Rose Fulbright) for more than 20 years and for a period of time managed the firm's Melbourne office.
Ms Gauvin is the former managing partner of Watsons Lawyers and has built a portfolio of work in the energy and resources and related service industries. She has acted for bidders and targets in friendly and hostile mergers and takeovers and advised resource industry participants in a range of joint venture and mineral rights agreements, share and asset acquisitions and disposals, capital raisings and project financing. Her experience in the oil and gas sector includes advising ASX-listed exploration companies on land access arrangements, drilling and well development contracts, a wide range of service contracts and compliance issues.
Ms Clarke has had exposure to a broad range of corporate and commercial matters, with specific experience in resources industry transactions including farm-in and joint venture agreements, sale and purchase agreements, mineral rights agreements and services agreements and has considerable experience in metals marketing and short and long-term sales agreements.
Speaking of the move, Ms Gauvin said the merger would facilitate service expansion to the existing clients of the boutique firm.
"Our clients are spread across the nation and range from start-up businesses to full-scale mining companies. With this spectrum of clients, there is a need for us to have a national reach and to be able to offer a broad range of legal services to cater for our clients' needs as their businesses develop and grow. We will be fulfilling this requirement by joining Piper Alderman," Ms Gauvin said.
"Piper Alderman is known for its commerciality, quality of advice and its people. Joining a firm that puts the client front and centre in everything they do resonates deeply with Watson Lawyers – it's a perfect fit," she added.
Piper Alderman managing partner Tony Britten-Jones said: "These appointments will allow us to significantly enhance our corporate and commercial offering, not only in Adelaide but also nationally. From their grassroots in 2003 to now, Watsons has amassed an impressive client list and we are delighted to welcome such quality to our firm."