Firms tackle Brexit uncertainty head on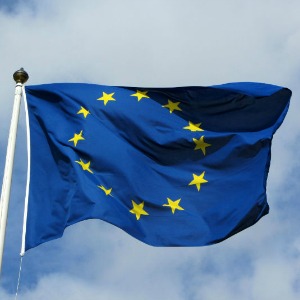 As the UK's recent vote to Leave the EU raises numerous question marks, firms are challenged with helping clients navigate an uncertain future.
Tim Lester, joint managing partner of Hogan Lovells in Australia, said there were no clear answers on how Brexit would affect clients' interests.
"There is a lot of uncertainty in terms of what it might mean and that uncertainty can't be clarified at this point, because so much will depend on the negotiations that take place and the form of the exit," he said.
His views were echoed by K&L Gates managing partner Australia Nick Nichola, who predicted Britain's exit from the EU would be at minimum a two-year process.
"I don't think any of us are in a position to say it will play out in a particular way. It's frankly too early – this is entirely unprecedented," he said.
Nonetheless, he believes firms can provide clients insight by scoping out potential outcomes specific to the clients' situation.
"What firms can do is look at the various ramifications and consequences and permutations – but tailor that to specific businesses and companies that have operations in the UK and the EU," he said.
"We're saying to clients 'these are the things you now need to start thinking about to be prepared as these events unfold'."
K&L Gates began preparing for the possibility of a vote to Leave in February, at a time when most polls indicated Remain would be more likely to succeed.
"I must confess, at some stages we thought the work we had done may all be for [nothing]," he said.
Immediately following the referendum on 23 June, the firm was able to offer clients a 24-hour phone hotline and email support from a multidisciplinary panel of lawyers. Initially, this comprised lawyers from London and Europe, but has now been expanded to include lawyers from the US and Asia Pacific.
From the perspective of Hogan Lovells, Mr Lester emphasised that as the situation develops, firms needed to continue interacting with clients.
"It is really important for firms to have in place structures that allow clients to stay informed as things develop," he said.
"Even more importantly, clients benefit from not being informed after the event, but being informed before developments take place."
Hogan Lovells has had a Constitutional Taskforce in place since before the Scottish Referendum in 2014, a body that has been considering the question of Brexit for some time.
Thus far, Mr Lester suggested the firm has seen a "range of standard questions" emerge from clients, including whether EU directives will continue to apply and how commercial agreements may be affected.
"Active engagement is critical, as is having a structure which can meaningfully respond to clients' needs in the UK and the EU," he said.
However, he also reinforced the importance of sector-specific advice, given the fallout from Brexit is likely to affect different sectors in different ways.
Both Mr Lester and Mr Nichola noted that clients with operations in the EU and UK were most concerned about the future – but Australia-based companies should also be aware of potential consequences.
"Even for a business that is localised and doesn't have operations outside the Australian borders, there are still flow-on effects of which they need to be aware," Mr Nichola said.
"Globalisation is here to stay – it is a global world economy in which we operate and political ructions or financial ructions elsewhere in the world always have an impact in Australia as well."