Forecasting the blockchain disruption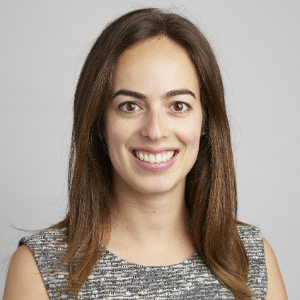 Digital asset transactions have been earmarked as the first frontier to be hit by the disruption shock waves of blockchain technology, Allens lawyer Valeska Bloch has said.
Blockchain technology has promised widespread innovation in almost every sector, but its digital disruption has only just begun.
Although it is early days for distributed ledger technology, often described as blockchain, Ms Bloch (pictured) can already see the realm of digital asset transactions as the first to be transformed.
"The way payments take place on a cross-jurisdictional basis is likely to change – really, the transfer of any digital asset has the potential to be disrupted by this technology," Ms Bloch said.
Blockchain refers to the chain of transactions that reside within a digital record of transactions or a 'distributed ledger'. An example of blockchain technology is the digital infrastructure which operates crypto-currency, bitcoin. The sheer extent of its potential application has turned industry heads worldwide, with obvious implications for lawyers and their clients.
Citing everything from electronic money transfer, licensing, voting, and registration, Ms Bloch believes the scope of digital assets which could benefit from the technology is huge.
"There's an enormous range of different applications – payments are a key one," she said.
"The benefit that can be brought to bear by avoiding duplication and by having the simultaneous capability to verify and transfer digital assets is very exciting. There are a lot of opportunities that we haven't even thought of yet that will still come to light."
Ms Bloch is the co-author of a blockchain report that was released by Allens last month. With input from clients and international stakeholders, the report includes contributions from the Australian Stock Exchange and Computershare, setting out alternative approaches to blockchain clearing and settlement.
"The reason that we thought the report was important is because [blockchain] is quite technical and there was a place for trying to explain it in simple terms. Also for us, it has a multidisciplinary impact on the law more generally and also our clients. It was something that was of interest to our clients in a broad range of sectors," Ms Bloch said.
The disruption effect starting to be felt among a cross-section of client markets has also given rise to certain legal ambiguities, in particular with respect to smart contracts. A portion of the report is dedicated to enforceability and liability questions that smart contracts pose.
"The question is: what happens when there are unintended consequences or there's ambiguity in what happens or what is intended to happen? And in a decentralised environment, who is liable, who is going to be held accountable when something goes wrong?" Ms Bloch said.
Efforts to forecast the change spurred by new blockchain uses are essential to address future questions about policy and regulation, Ms Bloch added.
"Anything that is that critical to our clients is something we should be across and have a really good understanding of.
"What that means from a legal perspective is just as important, both in terms of how clients may engage with the technology; and how to make that legally enforceable," she said.  
The Allens Blockchain Reaction report also offers recommendations for business use of the technology.