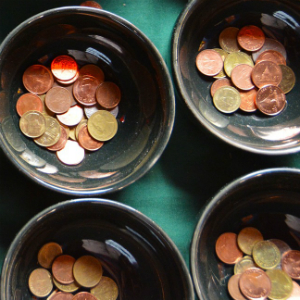 Allen & Overy has recorded a strong performance in Australia and the Asia-Pacific region with reports of revenue growth this past year, but global profits remain flat.
Allen & Overy used the word "resilient" to describe its financial results, which were up by 2.3 per cent to £1.31 billion (AUD$2.27 billion) from the year before.
However, a slightly lower profit before tax from last year was recorded with £562 million for the period 1 May 2015 - 30 April 2016. The global firm attributed a 1.4 per cent decrease in profit to International Financial Reporting Standards accounting provisions, which otherwise would mean a flat record.
The average profit per Allen & Overy equity partner has remained stable at £1.2 million.
According to the law firm, offices in Australia and the Asia Pacific have been "significant" contributors to top-line growth. Allen & Overy Sydney managing partner Jason Denisenko said he believed a regional focus helped secure competitive deals.
"In Australia, our diversified practice and regional focus enabled us to secure roles on large-scale cross-border M&A, projects work, regional litigation and investigations matters. This was crucial to our strong performance in what have been challenging conditions," Mr Denisenko said.
The profit report shows Allen & Overy offices in the Middle East, greater China, Luxembourg, Spain and Singapore have also performed well, while trading conditions in Europe are starting to improve.
Pointing to market uncertainty stirred by Brexit, volatile oil prices and slow growth in China, global managing partner Andrew Ballheimer said M&A demand counterbalanced a weak second half.
"The year has seen mixed markets around the world," Mr Ballheimer said.
"On the one hand we had an M&A boom in developed markets during calendar year 2015, while on the other hand clients also had to contend with a slowdown in China, the collapse of oil and commodity prices and rising uncertainty over the UK's referendum on whether to leave the EU," he said.
The firm's global revenue has grown consistently post-GFC. Mr Ballheimer suggested that Allen & Overy's unbroken revenue record from this time was testament to its ability to identify opportunities in an uncertain climate.
"These are another set of solid results which highlight our people's ability to contend with fluctuating market conditions and spot opportunities for growth. It also underlines the natural hedge provided by our geographic spread and the breadth of our expertise, which has enabled us to deliver an unbroken record of revenue growth since the financial crisis," he said.