Artificial intelligence poised to close justice gap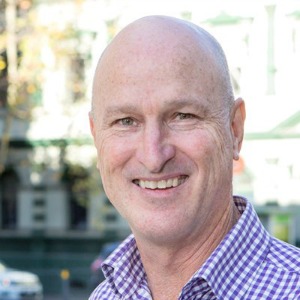 The national legal aid body within Australia is exploring new technology that helps clients solve disputes without the need for a lawyer.
National Legal Aid, in conjunction with RMIT University, has hosted a forum with the creators of a Dutch technology platform that helps clients solve disputes online – a service NLA believes could put legal services in reach of millions of Australians.
The Rechtwijzer technology – which is in use in the UK, Canada and the Netherlands – allows parties to start a resolution process, enter a negotiation, work through areas of dispute and then formulate an agreement.
Bevan Warner from National Legal Aid told Lawyers Weekly the technology, which currently focuses on family law, could minimise the need for unnecessary legal representation on a range of straightforward disputes and claims.
"It gives people the potential to take charge and solve their own disputes, rather than having them dependent on a third-party professional," he said.
"It brings the professionals in as and when needed, and doesn't assume professionals are needed to hold somebody's hand from the beginning to the end."
However, he emphasised the platform would direct parties to seek legal advice – either from a lawyer or a mediator – where they hit upon a complex issue or failed to reach agreement.
Mr Warner believes this type of AI could streamline the involvement of lawyers in disputes, bringing them in where needed rather than on every single claim. 
"It'll just change the way the work is done – it won't eliminate the need for third-party professionals," he said.
More importantly, in his view, the technology would give millions of Australians access to legal services who previously may not have been able to afford representation.
Only 8 per cent of Australians qualify for legal assistance, according to statistics from the NLA. This leaves a large group of people – who Mr Warner called "the missing middle" – that do not qualify for free assistance but cannot afford a lawyer.
In the 2012 Legal Needs Study, which surveyed more than 20,000 Australians, 50 per cent of respondents said they had experienced a legal event in the past year, yet most did not pursue legal action.
"What that told us is that many people with a legal problem won't do anything – they won't see a lawyer, they won't qualify for legal aid and they'll possibly give up their rights altogether, because they're worried about the costs and the complexities of the law," Mr Warner said.
These unaddressed problems then tend to spiral, becoming "bigger, more complex, more costly, more protracted and more stressful", he said.
"We have to do better for the missing middle to make real the practical promise of the law for everyday problems."
At present, NLA is exploring the use of the Rechtwijzer technology, but Mr Warner suggested the organisation was highly interested in its application.
"We're not poised to introduce it at the moment, but we certainly have strong drivers as to why we should be moving in this direction," he said.
Rechtwijzer was formulated by the Hague Institute for Innovation of Law, in conjunction with the developers of eBay's dispute resolution system, which handles 60 million disagreements a year.
The system uses AI and machine learning to allow the platform to learn from data and make predictions based on that learning.