Australian legal sector poised for long-term success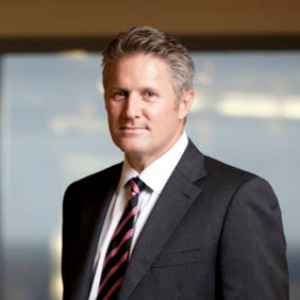 The Australian legal sector must broaden its horizons and look globally for potential long-term success, according to one of Herbert Smith Freehills' global CEOs.
Speaking with Lawyers Weekly, Herbert Smith Freehills joint global CEO Mark Rigotti (pictured) said that despite current market uncertainty, Australia's legal sector is well positioned for long-term success.
"Australia is beautifully poised in the sense that if you look beyond the three-month outlook or one-year outlook, if you look in terms of decades, it's in a wonderful position and the legal sector should benefit," Mr Rigotti said.
"You need to look beyond the fog of the next six to 12 months and take a view of how you're going to be relevant in a world where it's not just about 'fortress Australia', it's about Australia and how it interconnects to the rest of the world."
Mr Rigotti highlighted that the Australian legal sector needs to consider its position in relation to the rest of the world, and not give up on our resources sector.
"One of the ways the legal sector needs to respond is to work out how to export their services," he said. "We're beautifully poised in the fastest-growing region in the world – Asia. China's growth has slowed but they are still building a country the size of the Netherlands every 12 months."
He continued: "Also, we've got a whole pile of stuff that people across the world need that's in the ground here. Our commodity prices might be down but there are hundreds and hundreds of years of coal, iron ore, uranium, copper and gold reserves."
While the long-term future may be bright, Mr Rigotti remained realistic about the year ahead.
"The year ahead is going to be a year of uncertainty. That's the best I can say. The year will be a bumpy ride, particularly as the Brexit plays out," he said.
"We're going to see uncertainty and volatility, but there will opportunities for clients, and there'll be opportunities for people who advise them."
Reflecting on the year past, Mr Rigotti said Australia has been relatively stable among global market turbulence and economic uncertainty.
"We've got this external environment in Australia which is characterised by instability and volatility and depressed commodity prices," he said.
"So, all things considered, the Australian region has done well."
Mr Rigotti said that Herbert Smith Freehills' continued strong performance in Australia has contributed to the firm's overall global revenue growth for the third consecutive year.
Herbert Smith Freehills' provisional financial results for the year ended 30 April 2016 showed a 7 per cent rise in revenue to £870 million globally (AUD$1.5 billion) and a 7 per cent rise in profit to £278.2 million (AUD$479.9 million).
Profit per equity partner was up 5 per cent to £840,000 (AUD$1.45 million).
Herbert Smith Freehills continued its strategy over the year, opening three new offices and making 16 lateral partner hires and 21 new panel appointments.