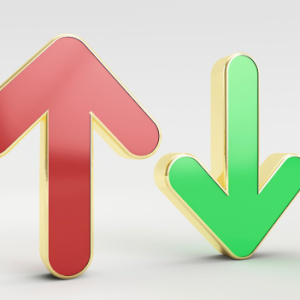 The number of M&A deals made in Australia and New Zealand during the first half of 2016 is consistent with that of 2015, but the overall deal volume is down significantly, according to a Bloomberg report.
The Bloomberg M&A League Tables H1 2016 revealed that the overall deal count in Australia and New Zealand during the first half of 2016 was 819, almost exactly the same as the 817 in the first half of 2015.
However, the overall deal volume for H1 2016 was US$44.89 billion (AU$59.35 billion), down 36 per cent from the US$70.61 billion (AU$93.33 billion) in H1 2015.
Three global firms have dominated the M&A deals in Australia and New Zealand so far this year.
Herbert Smith Freehills recorded the highest deal count and the highest deal volume, advising on 31 deals worth a total of US$17.98 billion (AU$23.77 billion).
It was closely followed by King & Wood Mallesons, which advised on 26 deals worth a total of US$16.24 billion (AU$21.47 billion), and then Allens, which advised on 22 deals worth a total of US$14.65 billion (AU$19.37 billion).
"The Australian M&A market has performed reasonably well in H1, especially in light of global market volatility in the beginning of the year," said Rebecca Maslen-Stannage, partner at Herbert Smith Freehills.
"Activity levels have been driven in part by the fall of the Australian dollar, which has made local targets more affordable to foreign investors. In addition, many companies which spent the last few years focused on cost saving measures have been dipping their toes back in the water and are increasingly looking at strategic M&A as a means to achieve growth."
Ms Maslen-Stannage said the strength of Herbert Smith Freehills' global network has been a contributing factor to the success of the firm's M&A practice in Australia.
"With businesses becoming increasingly multinational, and corporate deals with complex cross-border elements much more common, our clients really value the firm's ability to provide a global perspective together with local on-the-ground knowledge in key markets around the world," she said.
"Strategic cross-border M&A activity in Australia continued throughout the first half of 2016, with unsolicited deals like Ferrovial's bid for Broadspectrum completing, and ‎the now-combined bid for Asciano ongoing. The HanesBrands bid for Pacific Brands, launched in H1, provides yet another example of the healthy appetite of foreign investors for Australian assets."