Broad experience essential for boutique success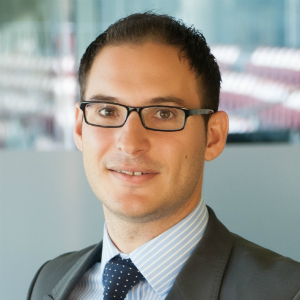 Experience in broad aspects of the law is key to the success of new specialist firms, the director of an Adelaide boutique has said.
Not only has WRP Legal & Advisory been resilient to the South Australian market downturn, the new firm has defied the odds and expanded rapidly in just 12 months. Since 2015 the boutique has grown to employ 25 staff and runs its own clerkship program, which gives law students a taste of the firm's unique work.
Speaking to Lawyers Weekly, WRP Legal director Dimitris Parhas (pictured), said the success of the newly established firm rode on a deep understanding of key aspects of the law.
"The most important thing is to get your legal skillset up and running first. I think it's vitally important that you have a great general appreciation of all aspects of the law, before honing your skillset and adapting them to [your specialty]," Mr Parhas said.
It is also critical for new players in the competitive legal space to be accessible to clients, he suggested.
"You need to be available 24 hours of the day. For example, there might be a PR disaster or your client might have said the wrong thing in an interview. You need to make sure that you're available and ensure that you have the skillset to be able to mitigate any damage that might result from that," Mr Parhas said.
WRP Legal is a boutique property, tax and commercial law firm, officially launched last year as one of three business divisions under the W Group, established and directed by Dimitris Parhas, Marc Romaldi and Garry Winter.
The firm's three partners were former colleagues, having worked for Kelly & Co Lawyers, now known as HWL Ebsworth. They saw an opportunity to service clients more creatively by establishing their own firm however, the new business also presented a chance to engage their passion for sport.
"Initially Garry and I made the move as we both shared a passion for the law and sport and we knew that from the confines of a law firm, it was just not possible to actually operate a sports management agency where you're charging on a billable unit basis – whereas a sports management division is a a complete, separate entity," Mr Parhas said.
"The sports management agency started out as a hobby and it has morphed into something much, much more now, and we really are growing," he said.
W Group's three divisions are the law firm, the sports and media agency and a consultancy that specialises in business with China and Chinese investors.
Mr Parhas in particular saw establishing his own firm as an opportunity to combine his lifelong pursuits.
"Sport has been in my blood for my whole life. I was captain of a team in the local NPL, [the] South Australian National Premier League, for about 10 years.
"So I've transitioned into being a player-agent, which is a passion of mine – looking after and helping players. I know the struggles [athletes] go through and will go through. I like to think that merging my love for the law with sport is a happy medium between the passions in my life," Mr Parhas said.
If W Group's growing number of clients in a tight South Australian market is anything to go by, the combined service offering and legal expertise seems attractive. According to Mr Parhas, the firm had to undertake a program of "aggressive recruitment" to meet growing client demand. WRP Legal services high-net-worth individuals, SMEs and some other large group clients.
"Our strategic plan for the future is: we want to remain a boutique firm but at the same time we want to take advantage of any opportunities in the market.
"Whilst we still prioritise the law – and very much our law firm is our priority – it just means that we can offer sports management services to our clients as well and, conversely, the talent that we represent from a sports management perspective, they get the benefit of the legal advice under [the group] banner," he said.
W Sports & Media services tennis star Lleyton Hewitt, and has most recently been engaged by Bernard Tomic. Other clients include Thanasi Kokkinakis and Ryan "Fitzy" Fitzgerald.