IP firms gear up for public listing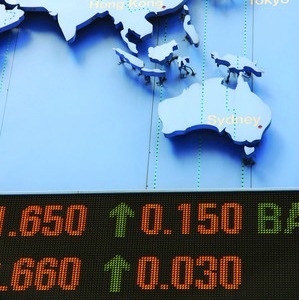 Two intellectual property firms owned by the same holding company have taken their planned IPO to investors.
Qantm Intellectual Property Ltd, the owner of Davies Collison Cave and Freehills Patent Attorneys, is currently in preparation for a public listing on the ASX at the end of July.
The company is looking to raise approximately $150 million on 27 and 28 July, according to reports in The Australian Financial Review.
Brokers Evans and Partners and Bell Potter Securities, who are currently undertaking a roadshow for potential Qantm investors, have valued the company at between $327 million and $374 million.
Pre-IPO research reports compiled by the brokers show that Qantm expects $27.5 million in earnings before tax, depreciation and amortisation in the 2016-17 financial year, and $17.9 million in adjusted net profit, according to the Financial Review's reports.
Qantm is expected to be Australia's second-largest IP service provider in terms of patent filings.
Evans and Partners also pointed to the firm's growth potential, particularly in the neighbouring region.
"Australia as a mature market has seen filings grow at 3 to 4 per cent per annum [20-year annual compound growth rate], but Asian filings are growing at 11 per cent per annum, effectively underwriting top-line growth," Evans and Partners reportedly told clients.
Under the new structure, Freehills Patent Attorneys will become known as FPA, and will merge with Davies Collison Cave.
FPA is a separate business from global firm Herbert Smith Freehills but the two entities enjoy a "longstanding cooperative relationship", HSF regional managing partner Sue Gilchrist confirmed.
"We envisage that this relationship will continue," she said.
Qantm is set to become the third IP company in Australia to go public on the ASX.
IPH Limited, which listed in November 2014, debuted at $3.10 before seeing its share price skyrocket to $9.34 on 22 February this year. Its price has now stabilised, with the company closing at $6.22 on Tuesday.
Xenith has seen a steadier trajectory, following its debut in November last year. The firm listed at $3.24 on its first day of trading and closed at $3.90 on Wednesday.